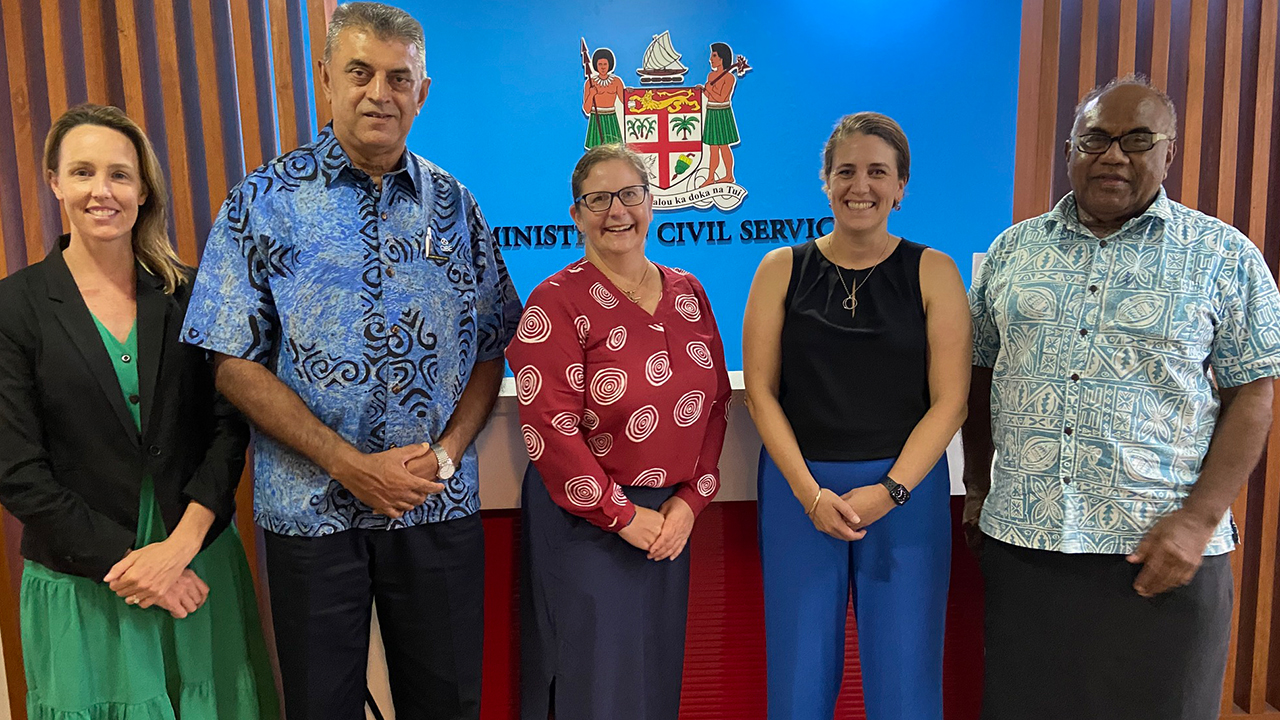 [Source: Fiji Government/Facebook]
Australia will continue assisting Fiji to improve professionalism, human resource capacities, and the working environment in the civil service for better service delivery.
This was reaffirmed during a meeting between Chairman of the Public Service Commission Luke Rokovada, Acting Permanent Secretary for the Ministry of Civil Service Parmesh Chand, and Australian Public Service Commission Executive Director
International Laura Johnson.
During the meeting, they also discussed better collaboration to share information and knowledge on best practices in public sector administration and management.
The discussions also include twining arrangements, coordination of permanent secretary forums, leadership development, strategic workforce planning, and public sector reforms.
Article continues after advertisement
Chairman Rokovada expressed his gratitude to the APSC for their ongoing support.
He says their assistance in improving our standards has been invaluable, and we look forward to continuing our partnership for years to come.