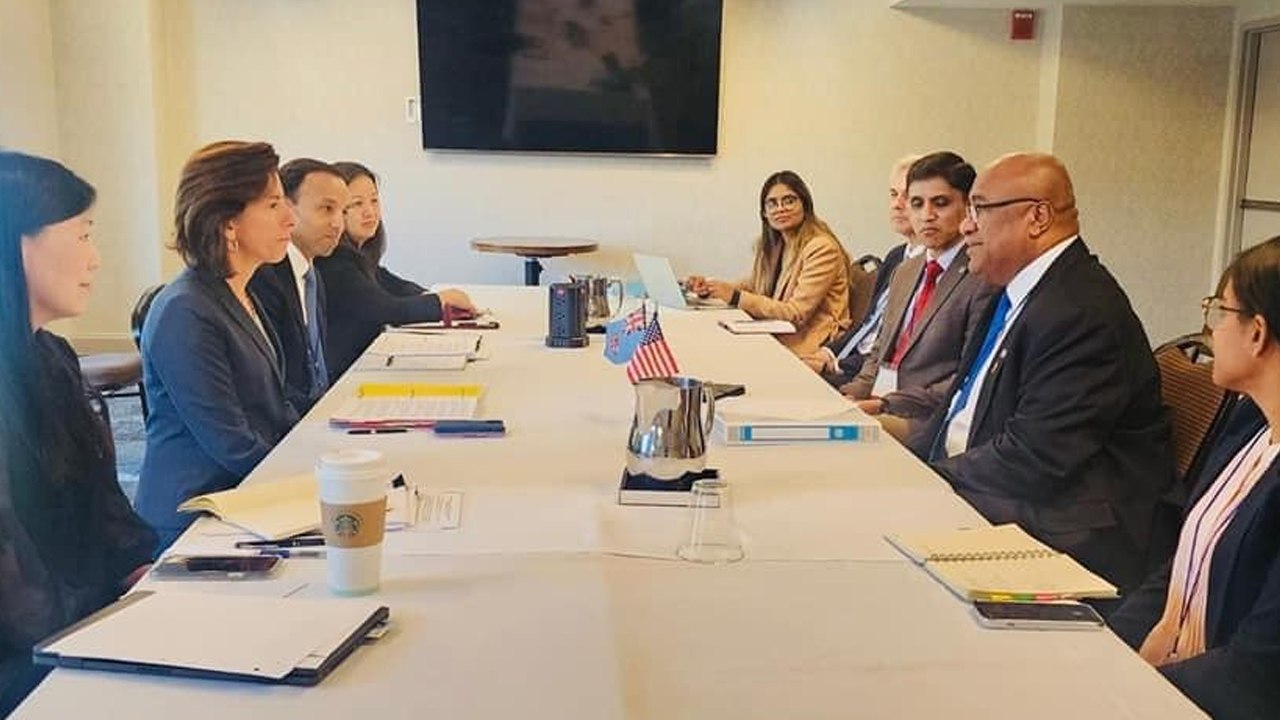 [Source: Fiji Government/Facebook]
In a recent meeting with United States Commerce Secretary and Deputy United States Trade Representative Ambassador Sarah Bianchi, Deputy Prime Minister and Minister for Trade  Manoa Kamikamica highlighted the importance of removing barriers to create a favorable environment for businesses and investors.
The meeting served as a crucial milestone in strengthening bilateral ties and fostering economic cooperation between Fiji and the United States.
During the discussions, the Deputy Prime Minister underscored Fiji's commitment to deepening trade and investment relations with the United States, emphasizing the potential for mutually advantageous collaborations across various sectors.
Article continues after advertisement
Central to the talks was the recognition of the Indo-Pacific region's significance as a driving force behind global economic growth.
Kamikamica expressed gratitude to the US for its continuous support of Fiji's economic development endeavors and stressed the necessity of increased foreign direct investment to sustain long-term growth.