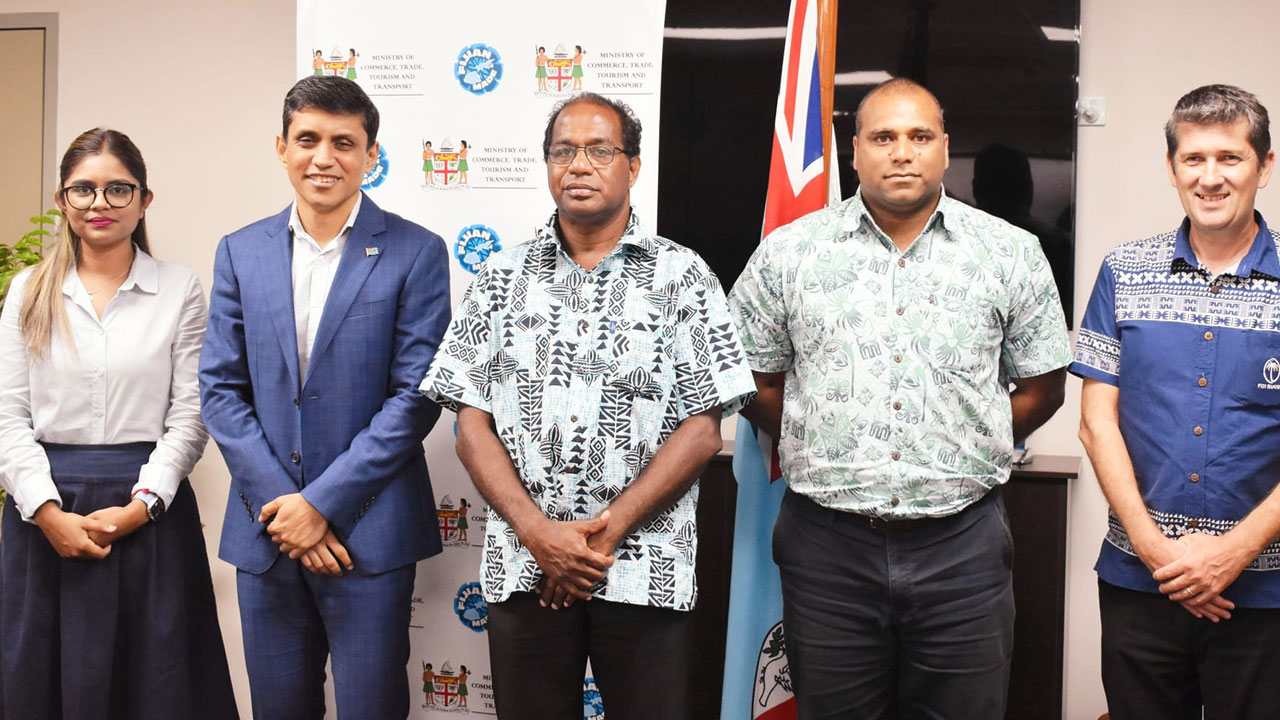 [Source: Ministry of Commerce, Trade, Tourism and Transport / Facebook]
Fiji is focusing on strengthening its economic ties with New Caledonia through increased trade and investment.
This as the Permanent Secretary for Trade, Co-operatives, Small and Medium Enterprises, and Communication, Shaheen Ali, met with the External Relations Advisor to the President of New Caledonia, Charles Wea, the Head of the Department for Regional Cooperation and External Relations, Francois Behue, and other officials.
They discussed areas of increased cooperation in mutually beneficial areas to deepen bilateral ties and create new opportunities for businesses in both countries.
Article continues after advertisement
Ali says Fiji and New Caledonia have a strong and growing economic relationship.
He says such a meeting is an important step in further deepening their ties and exploring new opportunities for collaboration.
The Permanent Secretary also expressed Fiji's commitment to working closely with New Caledonia on future bilateral and regional trade initiatives.