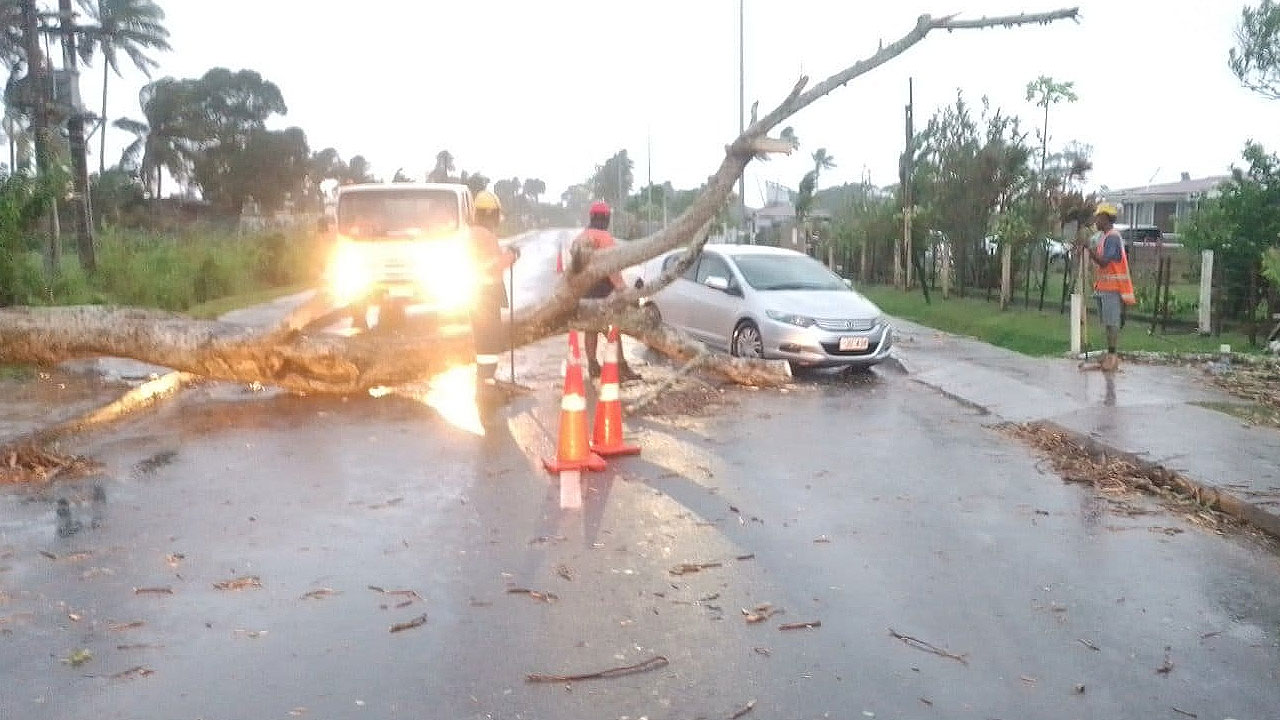 [Source: FRA/ Facebook]
The Fiji Roads Authority has confirmed that some roads in the Central Division are currently closed due to fallen powerlines, trees and flooding.
It says that Nabukaluka Delailasakau Road is closed due to a fallen tree hanging on power lines, and Energy Fiji Limited has been notified.
Wainibokasi Road, Archie Seeto Road, and Princes Road, near Colo i Suva, are also closed because of fallen trees.
Article continues after advertisement
Nairukuruku Road is flooded and closed to all traffic, whereas Waima Crossing is also closed to all traffic.
According to the FRA, there is a tree blocking Kings Road near Naiborebore Village.
There is also a fallen power line on Holland Street.
The FRA contractor has a temporary traffic management plan and will restore normal traffic flow after clearing the debris.
The Authority is calling on Fijians to keep an eye out for any potential hazards and adhere to the instructions provided by all the relevant authorities.