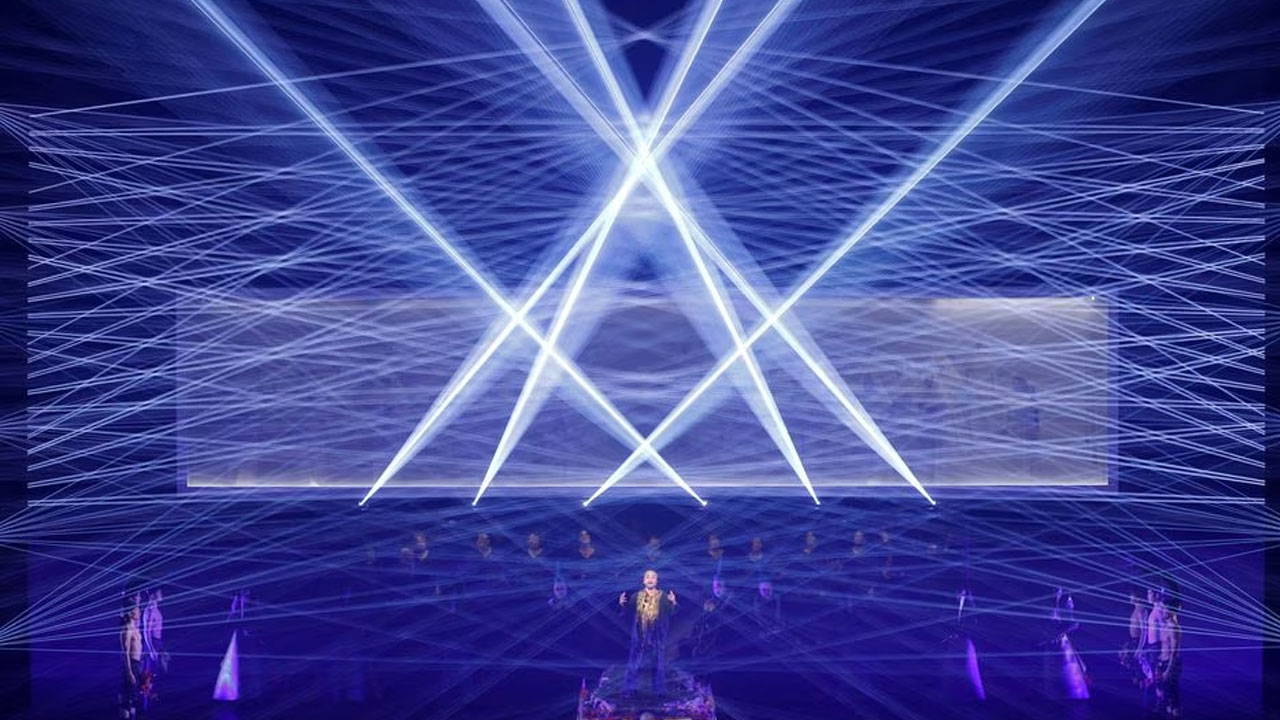 [Source: Reuters]
A kaleidoscopic light show has helped reinvent Giacomo Puccini's opera "Turandot" currently playing in Tokyo – a production which aims to bring people back into theatres now that the pandemic has eased.
The opera, reimagined by American director Daniel Kramer in collaboration with teamLab, the Japanese group famed for its digital art installations, employs dazzling displays of lasers and three-dimensional light sculptures.
"I think that post-COVID, we have found such a huge audience decrease globally in people who actually are willing to come out of their houses and sit in giant shared community events, unless they are absolutely something like this, which is only possible to experience live," Kramer told Reuters.
Article continues after advertisement
"You cannot watch this on television. You cannot see this on Netflix. You cannot get this on social media . And I think the more and more we recover from COVID, the more and more theatre like this is what's going to pull people into the house."
In the original story, Princess Turandot, the daughter of a Chinese emperor, seeks to avoid marriage by giving potential suitors three riddles to solve, and those who can't are promptly beheaded.
Kramer said in his version he wanted to step away from a Westernised fantasy of ancient China and instead create a world that revolves around a futuristic dystopian game show.
The light-infused Turandot made its debut in Geneva last year and will be performed at Tokyo Bunka Kaikan until Feb. 26.