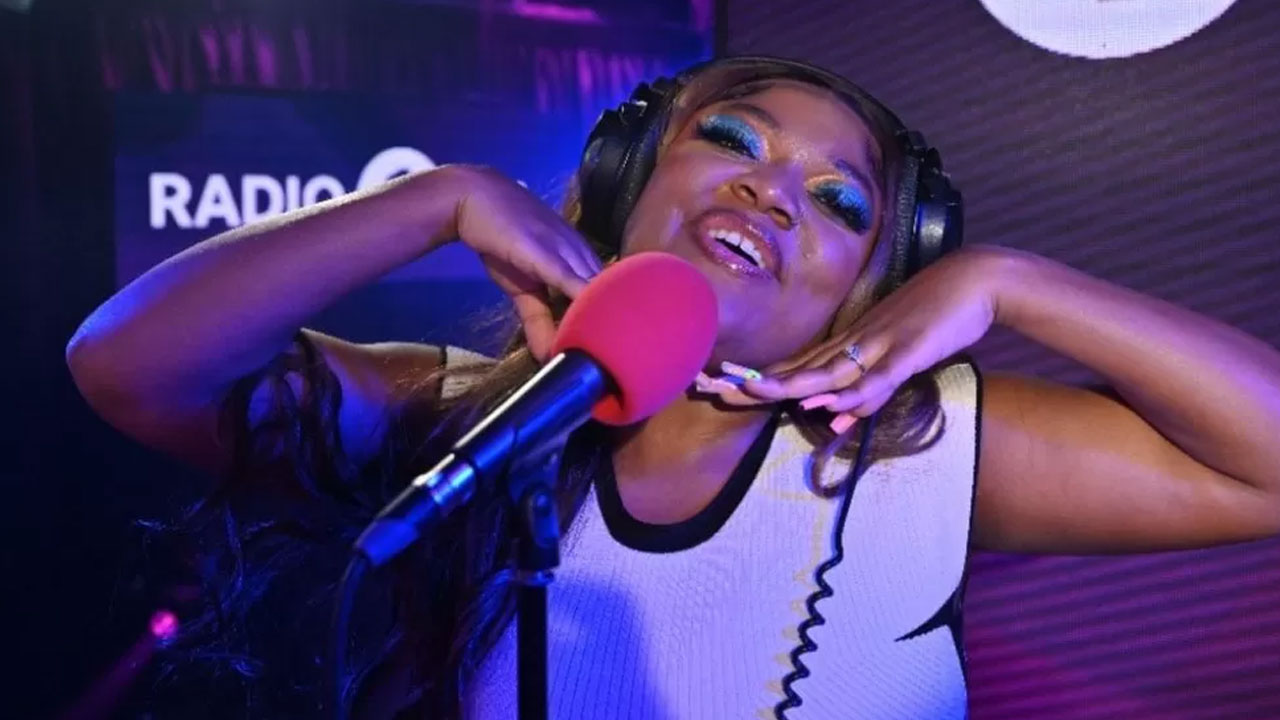 [Source: BBC]
From the depths of despair, Libianca created a song that changed her life.
People (Check On Me), a tender cry for help that captured her at a crushing low point, has been streamed more than 150 million times since December.
It's been number one for eight weeks on the UK's Afrobeats chart. This Friday, it's poised to enter the official Top 10 – a first for an artist from Cameroon.
Article continues after advertisement
"My whole life changed in a matter of hours," says the singer. "I woke up in the morning and things had just flipped over."
If you've heard People, you'll know it from the hook alone.
"I've been drinking more alcohol for the last five days… Did you check on me?" sings the 22-year-old, her voice melancholy and mellifluous over a simple music box accompaniment.
The lyrics discuss her experience of the rare mood disorder cyclothymia, which causes emotional ups and downs that are similar to, but less extreme than, those of bipolar disorder.
She wrote the song last November, after throwing a Thanksgiving party where she "felt invisible".
"I'd been at a low point of my life for at least two weeks and I was just like, 'I can't take any more of this'," she explains over the phone from Paris.
"There were self-harmful thoughts, over-thinking, really anxious – a bunch of things going on in my head."
While her friends were celebrating, Libianca spent much of the night crying in the bathroom.
When she came downstairs, no-one noticed her puffy red eyes. No-one asked how she was. They simply offered her a drink.
"I felt like I was drowning in it and nobody could see me and I just needed some help.
"So I decided, you know what? Let me just go in the studio, because I feel better whenever I've done something productive. That helps me.
"I wasn't expecting for People to come out. It's just how I was feeling. I couldn't write about anything else."