News
FBC receives programme materials from Prasar Bharti
February 14, 2019 4:39 pm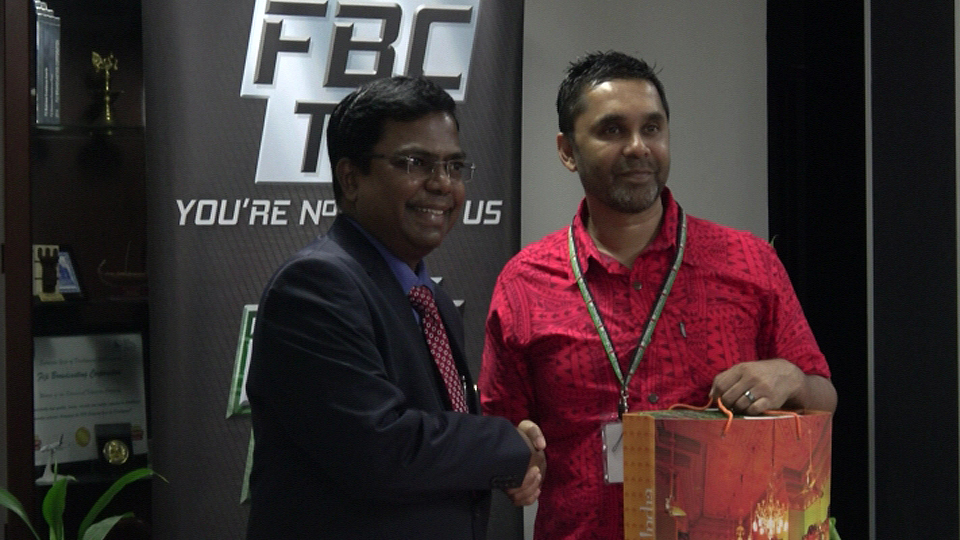 Indian High Commissioner to Fiji Vishvas Sapkal [left] with FBC Chief Executive Riyaz Sayed-Khaiyum
Programme materials have been gifted by India to the Fiji Broadcasting Corporation under an agreement signed between FBC and Prasar Bharti.
The agreement was signed in 2017.
Prasar Bharti is India's largest public broadcasting agency and comprises the Doordarshan Television Network and All India Radio.
FBC Chief Executive Riyaz Sayed-Khaiyum says the relationship with Prasar Bharti started 67 years ago.
"This is the first time that a specific request from FBC has been made available by Prasar Bharti in terms of what we wanted"
Indian High Commissioner to Fiji Vishvas Sapkal says they will continue providing such materials to promote radio content.
"We will get some more rare classic collection. As we say old is gold which actually refreshes our memories. We look into the past and cherish those memories. This programme content will be definitely be liked and appreciated by all Fijians."
The Programme content gifted to FBC has classical songs of all times.
Programme materials handed out to FBC by Prasar Bharti,India @FBC_News pic.twitter.com/FywrA2Y2ym

— Kreetika Kumar (@KreetikaFBCNews) February 13, 2019