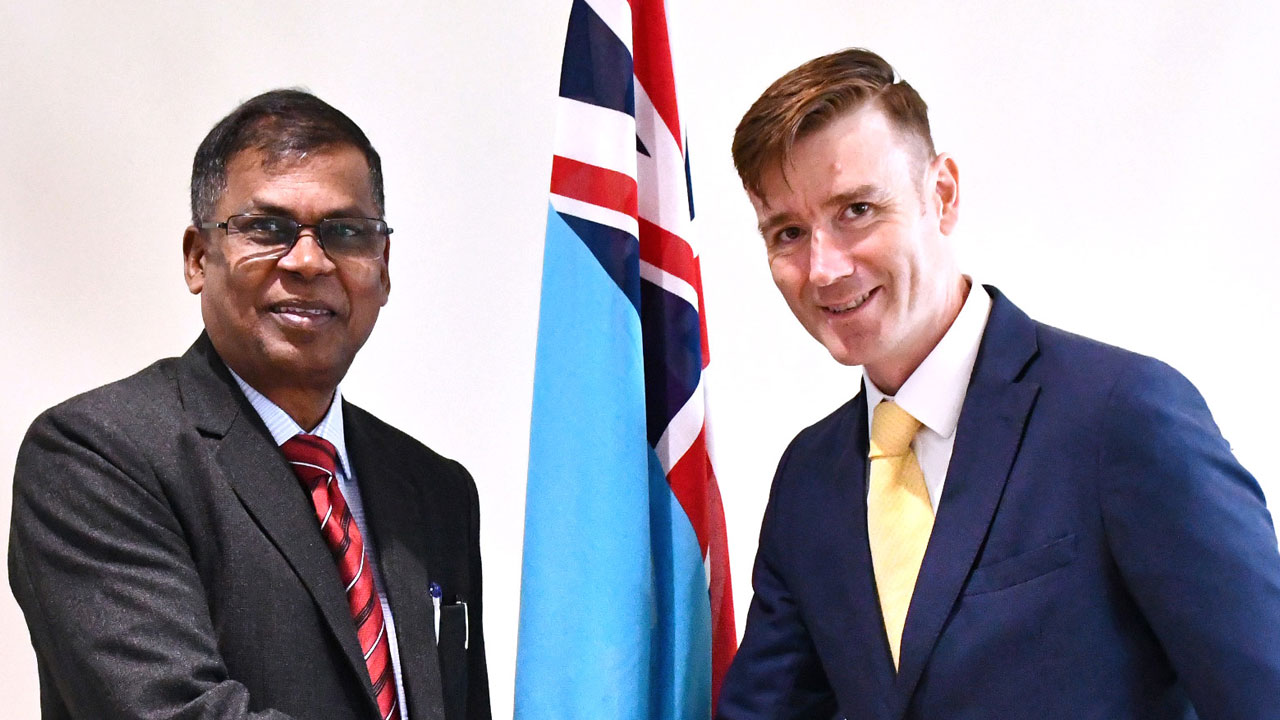 [Source: Fiji Government/ Facebook]
The Minister for Finance Professor Biman Prasad held a discussion regarding the challenges faced in the migration of trade-skilled workers with the British High Commission yesterday.
Discussions also include debt and challenges in the health sector.
Professor Prasad says he welcomes any support from the UK, and his main objective is to introduce a budget that would return the economy to pre-pandemic levels by 2024.
Article continues after advertisement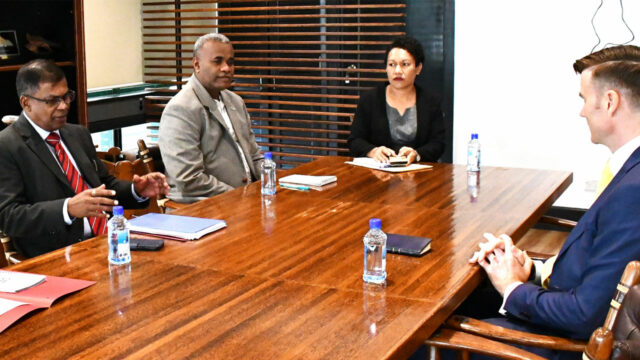 [Source: Fiji Government/Facebook]
The British High Commissioner Brian Jones stated that Fiji and the United Kingdom enjoy shared commitment to achieving climate resilience, economic prosperity and a sustainable future.
He has also re-committed the UK's support towards Fiji's economic recovery through strengthening areas such as trade, forestry, agriculture, energy, education, security, and access to climate finance.