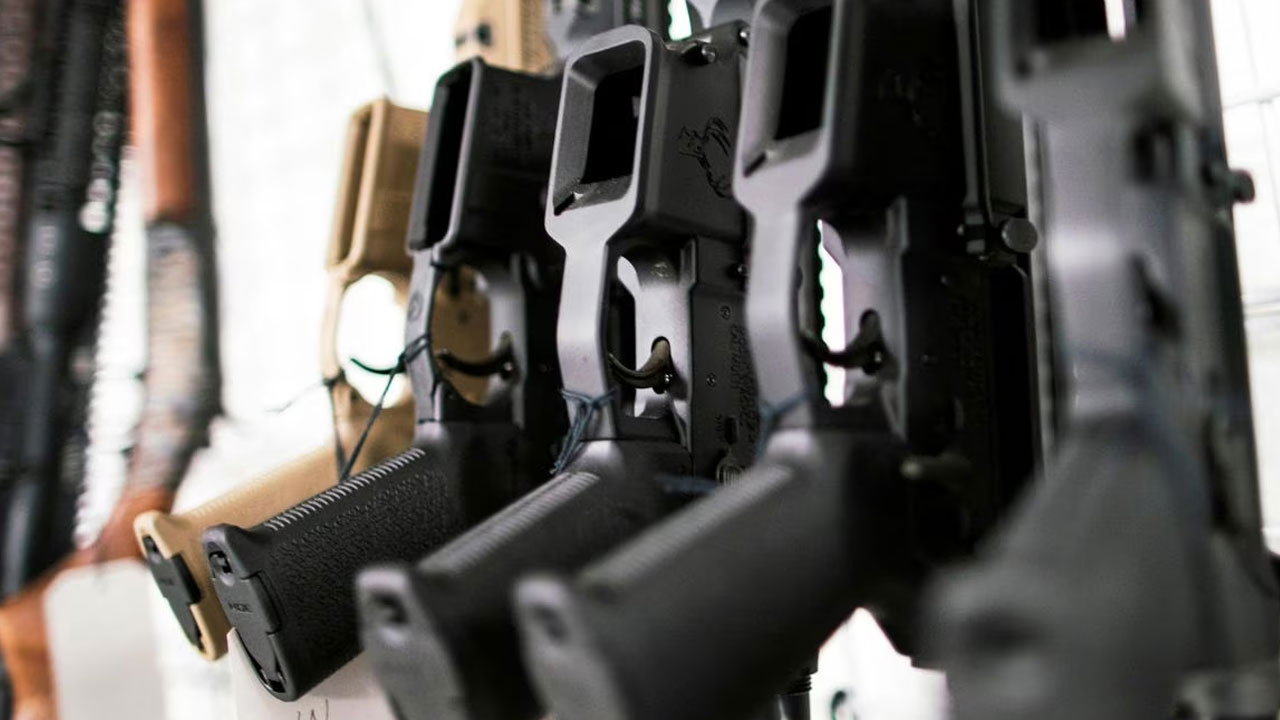 Guns are displayed at Shore Shot Pistol Range gun shop in Lakewood Township, New Jersey, U.S. [Source: Reuters]
A Missouri state law that declared several federal gun laws "invalid" is unconstitutional, a U.S. federal judge ruled, handing the U.S. Justice Department a victory in its bid to get the law tossed out.
At issue was a measure Republican Governor Mike Parson signed into law in 2021 that declared that certain federal gun laws infringed on the rights of individuals to keep and bear arms under the U.S. Constitution's Second Amendment.
U.S. District Judge Brian Wimes in Jefferson City, Missouri, said the state's Second Amendment Preservation Act (SAPA) violates the U.S. Constitution's Supremacy Clause, which holds that federal laws take priority over conflicting state laws.
Article continues after advertisement
Wimes, an appointee of former President Barack Obama, in siding with Democratic President Joe Biden's administration called the practical effects of the Republican-led state's law "counterintuitive to its stated purpose."
Missouri Attorney General Andrew Bailey, a Republican, in a statement, promised an appeal, saying he was committed to "defending Missourians' fundamental right to bear arms."
U.S. Attorney General Merrick Garland said in a statement he was "gratified" by the judge's decision, "which will allow federal, state and local law enforcement in Missouri to work together to keep their communities safe from gun violence."
Under the Missouri law, also known as H.B. 85, state or local law enforcement agencies could face a $50,000 fine if they knowingly enforced federal laws that the state measure purportedly nullified.
In a lawsuit filed in February 2022, the Justice Department argued the law had caused many state and local law enforcement agencies to stop voluntarily assisting in enforcing federal gun laws or even providing investigative assistance.