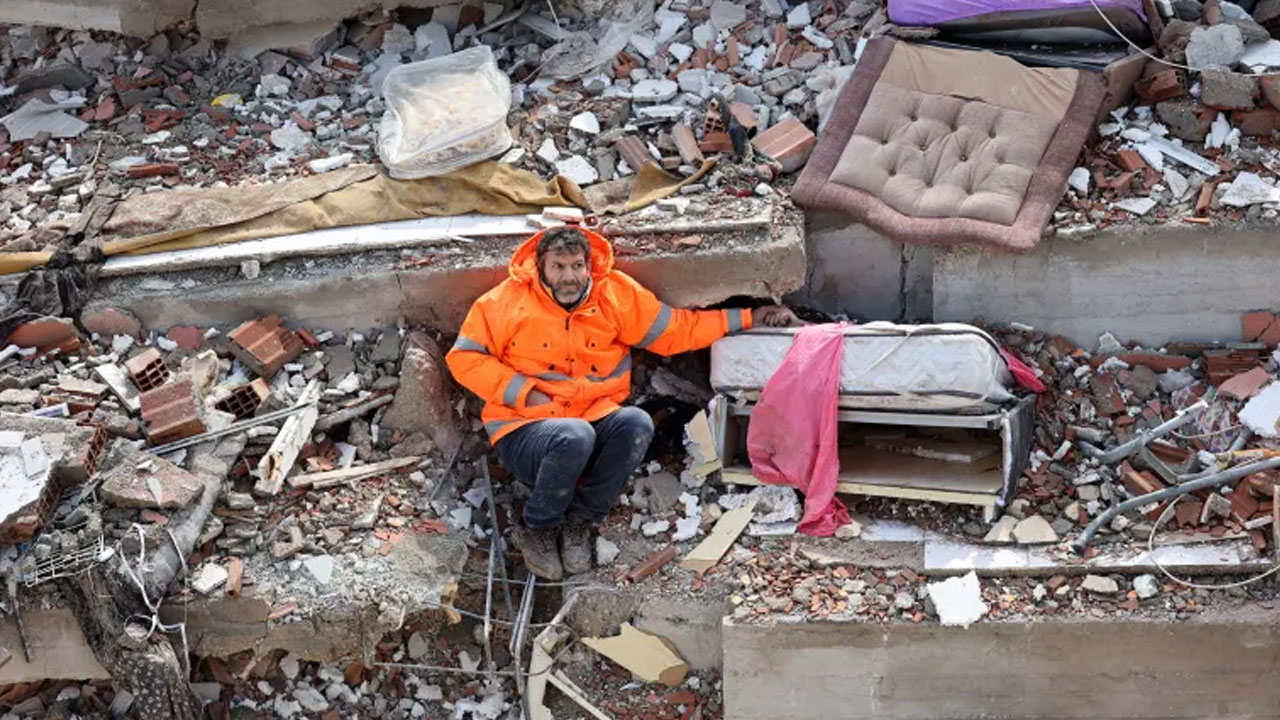 [Source: Aljazeera]
Hope of finding survivors is quickly fading as stretched rescue teams in Turkey and Syria search for signs of life in the debris of thousands of buildings toppled by the world's deadliest earthquake in more than a decade.
The confirmed death toll reached 12,000 late on Wednesday.
Turkish President Recep Tayyip Erdogan visited the especially hard-hit Hatay province, where more than 3,300 people died and entire neighbourhoods were destroyed.
Article continues after advertisement
Residents there have criticised the government's response, complaining of a lack of equipment, expertise and support to rescue those trapped – sometimes even as they could hear cries for help.
There were similar scenes and complaints in neighbouring Syria, the north of which was also hard hit by Monday's quake.
Syria's ambassador to the United Nations admitted the government had a "lack of capabilities and lack of equipment" but blamed this on more than 10 years of civil war in the country as well as Western sanctions.
Erdogan acknowledged "shortcomings" in the response to Monday's 7.8 magnitude quake but said the severity of the disaster and winter weather had been key factors.
The earthquake destroyed the runway at Hatay's airport, further disrupting the response.
He also hit back at critics saying "dishonourable people" were spreading "lies and slander" about the government's response.
Turkish authorities say they are dealing with disinformation, while an internet monitoring group said access to Twitter was restricted despite it being used by survivors to alert rescuers.
Search teams from more than two dozen countries joined tens of thousands of local emergency personnel in Syria and Turkey.
But the scale of destruction from the quake and its powerful aftershocks was so immense and spread over such a wide area – including a region isolated by Syria's ongoing war – that many people were still awaiting help.
Experts said the survival window for those trapped under the rubble or otherwise unable to obtain basic necessities was closing rapidly. At the same time, they said it was too soon to abandon hope.
"The first 72 hours are considered to be critical," said Steven Godby, a natural hazards expert at Nottingham Trent University in the United Kingdom. "The survival ratio, on average, within 24 hours is 74 percent, after 72 hours it is 22 percent and by the fifth day it is 6 percent."
Rescuers at times used excavators or picked gingerly through debris. With thousands of buildings toppled, it was not clear how many people might still be trapped under rubble.
In the Turkish city of Malatya, bodies were placed side by side on the ground and covered in blankets while rescuers waited for vehicles to pick them up, according to former journalist Ozel Pikal, who said he saw eight bodies pulled from the ruins of a building.
Pikal, who took part in the rescue efforts, said at least some of the victims froze to death as temperatures dipped to minus 6 degrees Celsius (21 degrees Fahrenheit).