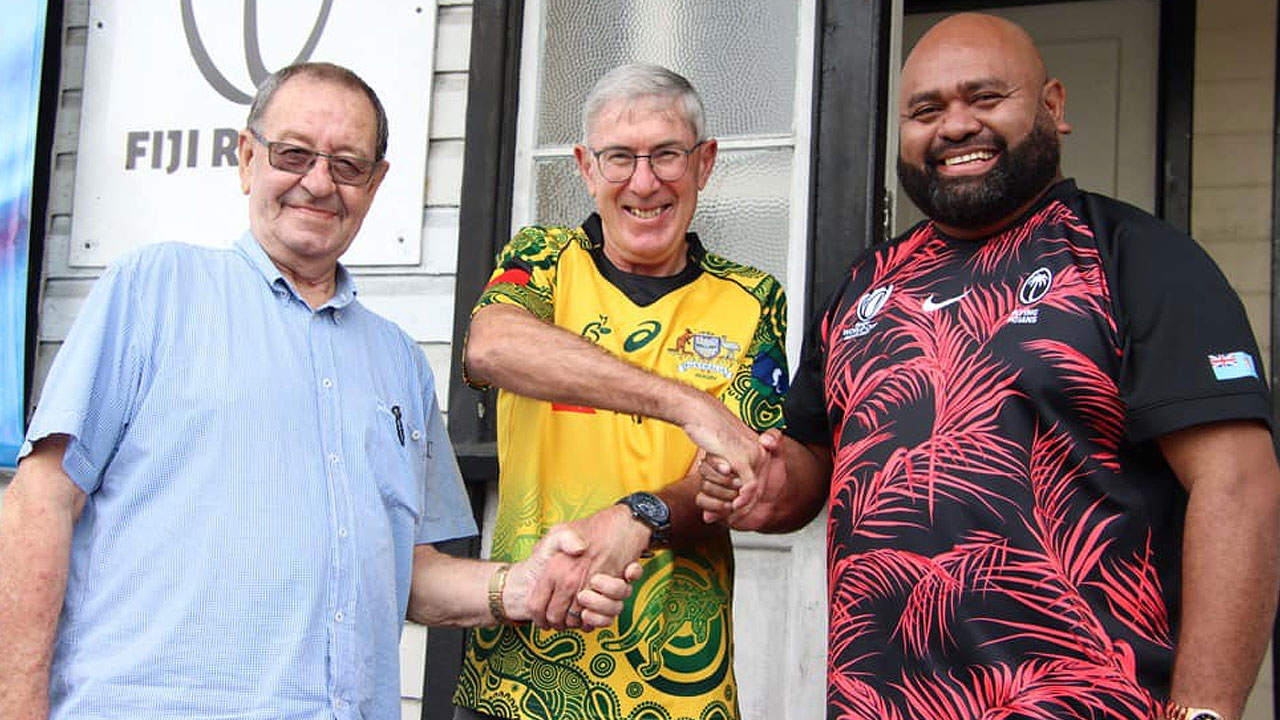 [Source: Fiji Government/ Facebook]
The Australian High Commissioner extends his congratulations to Rugby House for their historic victory.
Ewen McDonald paid a courtesy visit to the Fiji Rugby House to congratulate the union on the historic win this morning.
McDonald met with Fiji Rugby Union Interim Board Chair Peter Mazey and Interim Administrator Simi Valenitabua.
Article continues after advertisement
He has reaffirmed the embassy's unwavering support for the most loved and growing sport in the country.