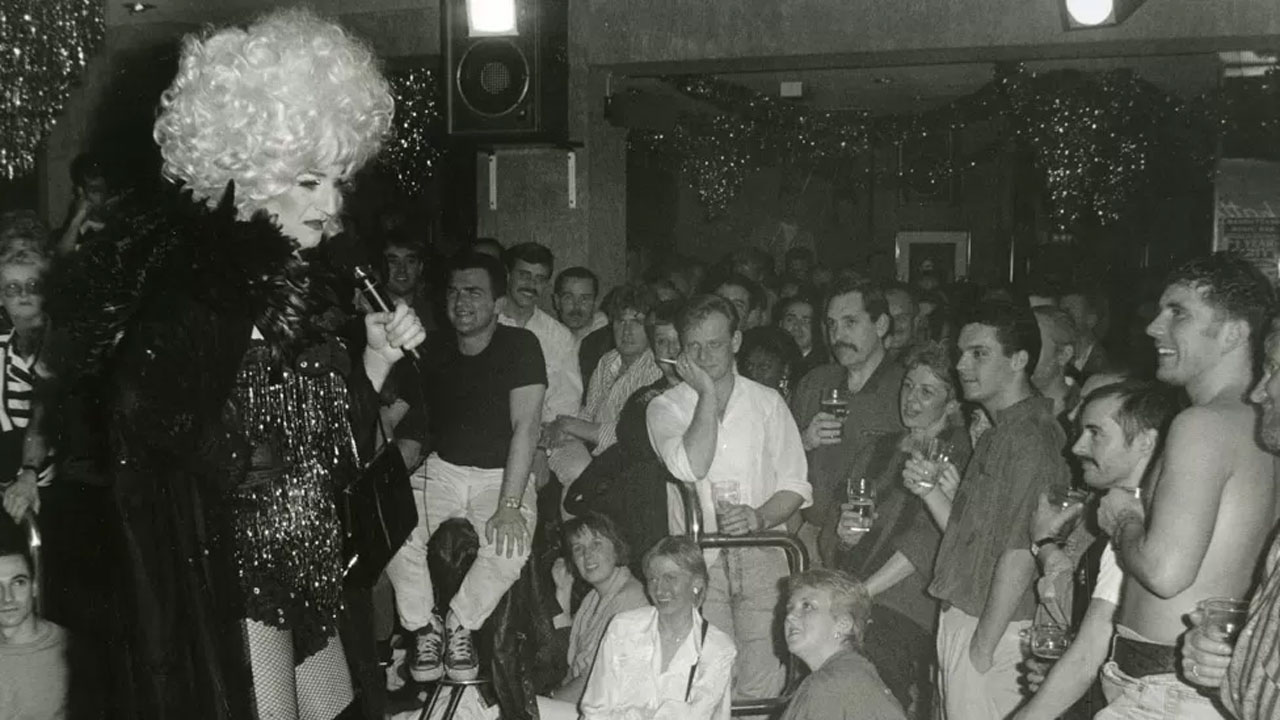 [Source: BBC]
Paul O'Grady, who has died at the age of 67, became a star for his comedy and presenting – not to mention his love of dogs. But one pre-fame story shows his role in fighting for LGBT rights.
O'Grady was preparing to go on stage as his drag alter ego Lily Savage at the Royal Vauxhall Tavern in south London one Saturday night in January 1987, when a police officer burst into his dressing room.
At first, he thought it was a male stripper. But it was the real thing.
Article continues after advertisement
"He was so rude and so aggressive," O'Grady later recalled. "When I came out on the stage, the place was heaving [with police] and they were all wearing rubber gloves.
"And of course I said, 'oh good, have you come to do the washing up?'"
What might have seemed like a throwaway line has gone down in history as an example of deadpan defiance in the face of suspicion and often hostility towards gay people.
"This is a time when HIV was rampant, and the police had the bigoted view that if you touched a gay man, you'd get HIV," campaigner Peter Tatchell told BBC Radio 4 on Wednesday.
Around that time, newspapers were warning about the use of amyl nitrate, also known as poppers. It was described in the Sunday Telegraph as "the new danger drug in the pub, as easy to buy as crisps", which could make "users more vulnerable to the killer Aids virus".
It wasn't illegal, and the suggestion it made people more vulnerable to Aids had already been debunked. But in December 1986, the Metropolitan Police raided the Royal Vauxhall Tavern, a long-standing gay pub, and confiscated 22 bottles as a "noxious substance".
The following month, 35 officers returned – with their rubber gloves.
"It was pandemonium," said O'Grady, who was a fixture at the venue for eight years. "People were scared. Tables and chairs were going over. The police were extremely aggressive.
"I went upstairs to Breda, the landlady, to tell her – and the next thing, there's a load of coppers in the front room dragging her out, leaving the children behind. God knows to this day why they raided it."