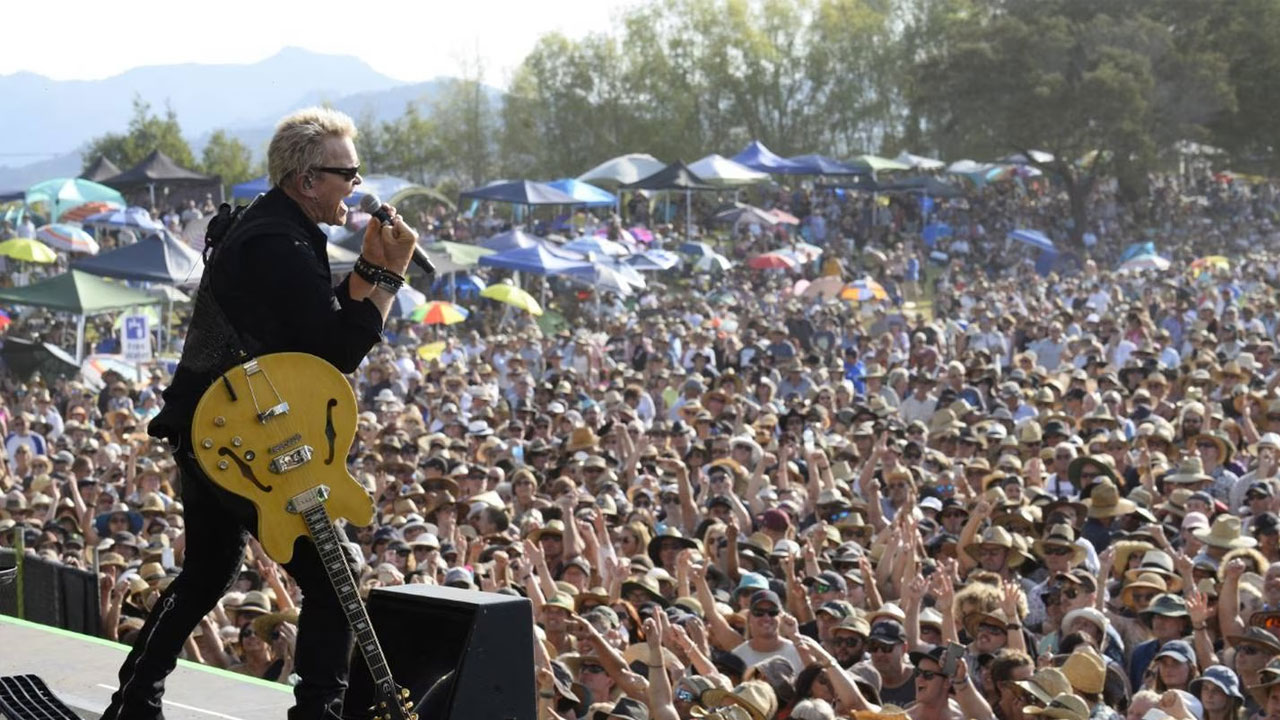 Billy Idol performing at Whitianga Summer Concert. [Source: NZ Herald]
While many Aucklanders have had to weather the storm, many have also had to miss their much-anticipated summer concerts due to the heavy rainfall and concurrent flooding across Auckland.
With events such as Laneway and Elton John that have been cancelled twice, first due to the Covid-19 pandemic and the second time due to the floods, concertgoers are wondering if there will be any good news on the horizon, as cloudy as it may seem.
However, the list of cancelled events is getting longer. With the rain predicted to get heavier and floods looming at people's doorsteps, various summer (or lack thereof) events have been forced to postpone or even called off altogether.
Article continues after advertisement
Here's what you need to know.
Following its postponement last year due to the Covid-19 pandemic, Waiheke's beloved three-day festival has sadly been postponed again.
Rangihoua Estate has been wrecked by the floods and won't be safe for a boogie by the intended date of the festival, which was supposed to be held on February 3, 4, and 5.
However, organisers have managed to reschedule the acts, who have all jumped on board for March 2, 3, and 4.
Ticketholders have been urged to rebook their accommodation ahead of the new dates and stay pumped for the stacked line-up coming to Waiheke shores come March.
Event planners posted on the @flamingopier Instagram account: "We hope you can help us by holding on for the rescheduled dates so we can finally welcome you back in March. If you're unable to make it, check www.flamingopier.net/faq for the postponement T&Cs. All ticket holders will be emailed for their preference later this week."
With the weather predicted to turn stormy today, Endeavour Live has rescheduled the Fatboy Slim Stonyridge Waiheke show.
The show will go ahead on Thursday February 2 at the same venue.
This comes after Fatboy Slim wowed a crowd of 7500 people at the Gardens Music Festival on Sunday January 29.
The event was moved from Auckland Domain to Spark Arena due to the heavy rainfall and flooding.
Despite the last-minute venue change, event organisers managed to get concertgoers out of the rain and onto the dancefloor, selling an additional 500 tickets when announcing the move indoors.