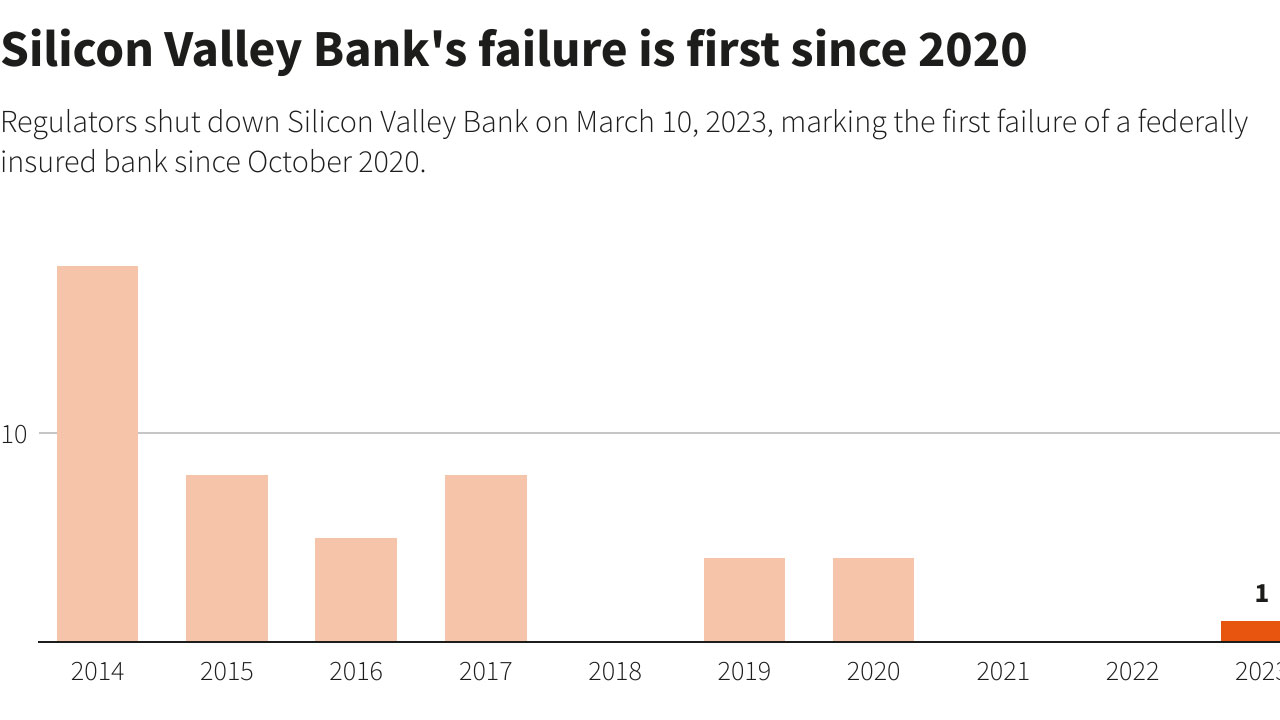 [Source: Reuters]
Startup-focused lender SVB Financial Group (SIVB.O) became the largest bank failure since the financial crisis.
In a sudden collapse that roiled global markets and stranded billions of dollars belonging to companies and investors.
California banking regulators closed the bank, which did business as Silicon Valley Bank, on Friday and appointed the Federal Deposit Insurance Corporation (FDIC) as receiver for later disposition of its assets.
Article continues after advertisement
The main office and all branches of Silicon Valley Bank will reopen on March 13 and all insured depositors will have full access to their insured deposits no later than Monday morning, the FDICsaid.
But 89% of the bank's $175 billion in deposits were uninsured as the end of 2022, according to the FDIC, and their fate remains to be determined.
Companies such as video game maker Roblox Corp RBLX.N and streaming device maker Roku Inc (ROKU.O) said they had hundreds of millions of deposits at the bank. Roku said its deposits with SVB were largely uninsured, sending its shares down 10% in extended trading.
Technology workers whose paychecks relied on the bank were also worried about getting their wages on Friday. An SVB branch in San Francisco showed a note taped to the door telling clients to call a toll-free telephone number.
The FDIC said it would seek to sell SVB's assets and that future dividend payments may be made to uninsured depositors.
At times in the past, the FDIC has moved quickly, even striking deals to sell major banks over the weekend.