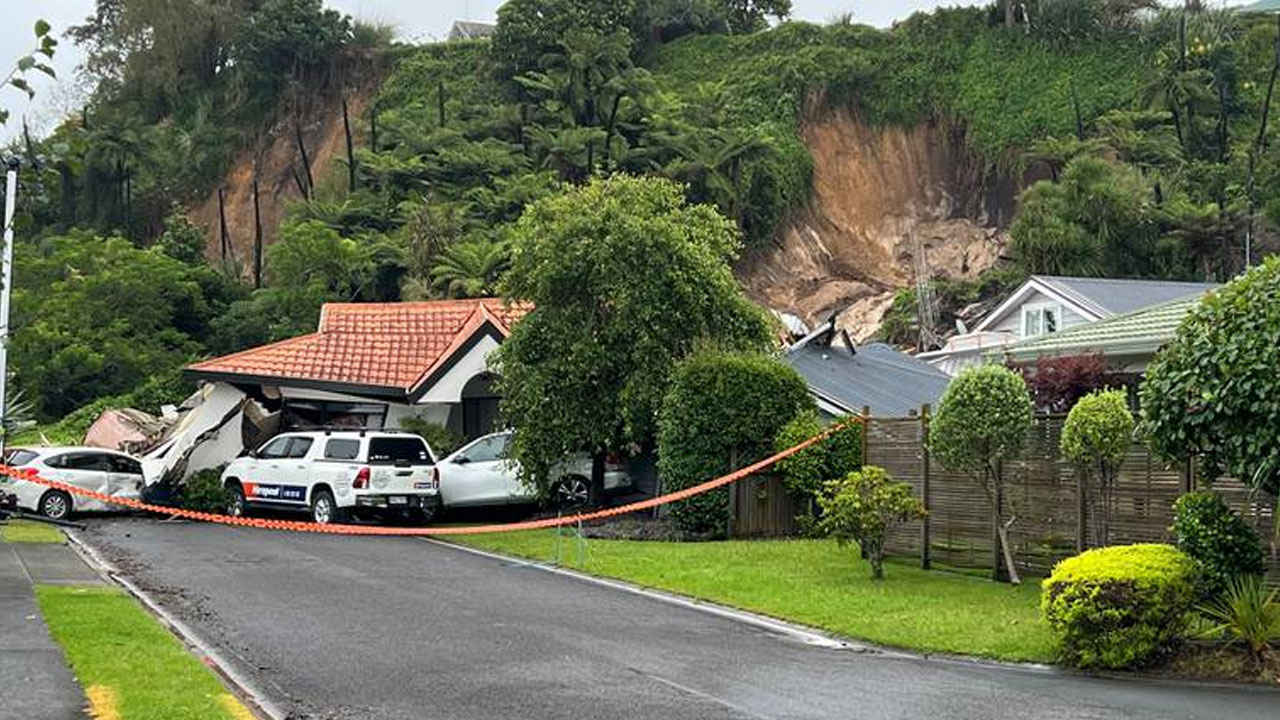 Tauranga landslide. (Source: SunLive via 1News)
Tauranga residents told 1News it sounded like a "tornado" others said they heard a loud "bang" when the home collapsed.
The house has moved 20 metres towards the road shunting debris into nearby properties.
Many of the residents 1News spoke to said they stayed elsewhere last night.
Article continues after advertisement
Locals said it's a lovely community and the family had young children, some of whom were screaming, but managed to get out safely.
A home in Tauranga has collapsed in a landslide as a result of the wild weather.
Police said no one has been injured but neighbouring properties are threatened.
Police have assisted with evacuations in the area.
"There is widespread flooding across the Bay of Plenty, and roads have been heavily affected by slips.
"Police are asking those in areas experiencing severe weather to stay put and not attempt to travel on the roads, many of which are currently undriveable.
"Anyone required to evacuate will be contacted directly by Civil Defence or emergency services staff."
Severe thunderstorms are on the way for several parts of the country, according to MetService.
The thunderstorms are moving towards the east, and are expected to lie near Colville, Matarangi, Cape colville, Great Barrier Island, Manaia and Kennedy Bay.
MetService said heavy rain can also be expected along with the thunderstorms.
"Very heavy rain can cause surface and/or flash flooding about streams, gullies and urban areas, and make driving conditions extremely hazardous."
A severe thunderstorm watch remains in force Bay of Plenty and Waikato.