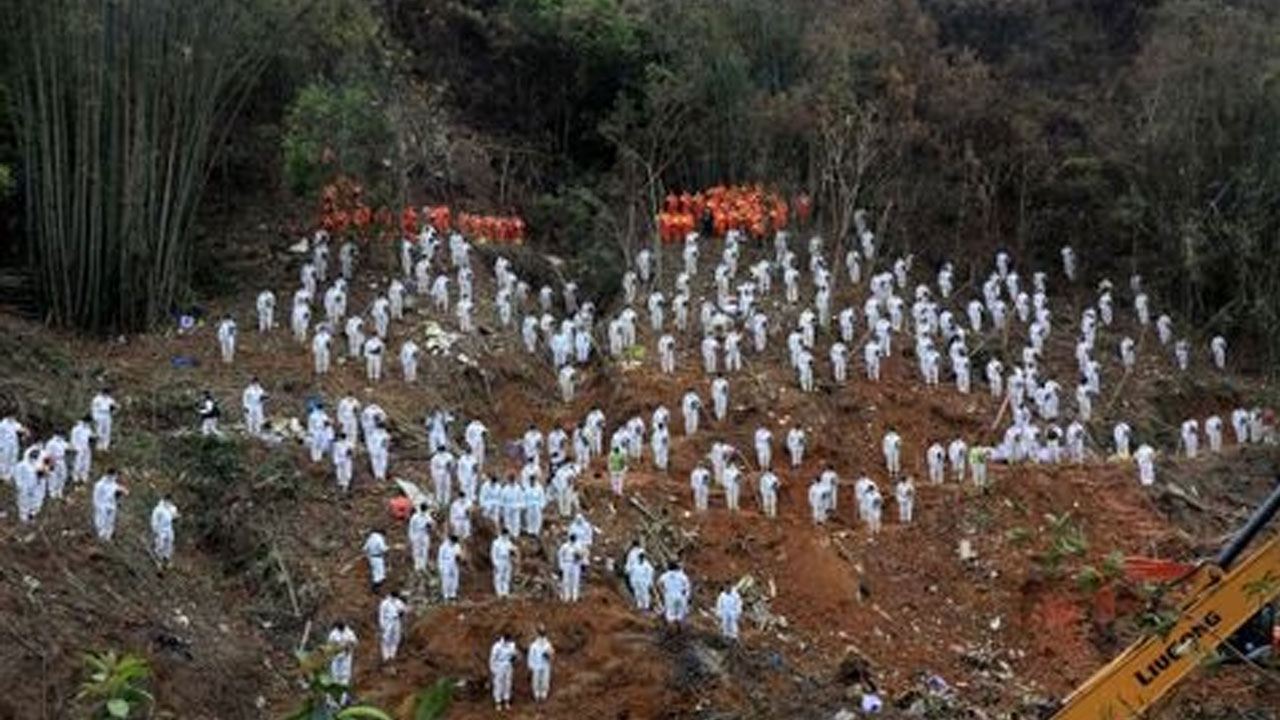 [Source: Reuters]
China's aviation regulator said Monday investigators were still looking into the cause of the crash of China Eastern Airlines' Flight MU5735, almost a year after the plane came down, killing all 132 people on board.
The Boeing (BA.N) 737-800 crashed into a mountainous region in the southern province of Guangxi on March 21, 2022, in China's deadliest aviation disaster in 28 years.
On the eve of the anniversary, the Civil Aviation Administration of China (CAAC) said experts had already inspected more than 100 pieces of wreckage.
Article continues after advertisement
"However because the accident is very complicated and extremely rare, the investigation is carrying on in an in-depth manner," the CAAC said.
"Following on this, the technical investigation team will continue to carry out work such as cause analysis, experiments and verification, and will release relevant information in a timely manner according to the investigation's progress."
Investigations had focused on how key components were performing before the crash, and looked into air traffic control, the passengers and what the plane was carrying, the regulator added.
Investigators looking into the crash were examining the actions of the crew on the flight deck with no evidence found of a technical malfunction, two people briefed on the matter told Reuters in May 2022.
Boeing declined to comment and China Eastern did not immediately respond to a request for comment.
A summary of a preliminary report issued last year before the jet's black boxes were analysed gave no indication of the focus of the investigation. It noted the crew were qualified, the jet was properly maintained, the weather was fine and no dangerous goods were onboard.
The cockpit voice recorder and flight data recorder were sent to a U.S. National Transportation Safety Board (NTSB) laboratory in Washington, a move Beijing had supported despite rising political tensions between the two countries. NTSB investigators also traveled to China.