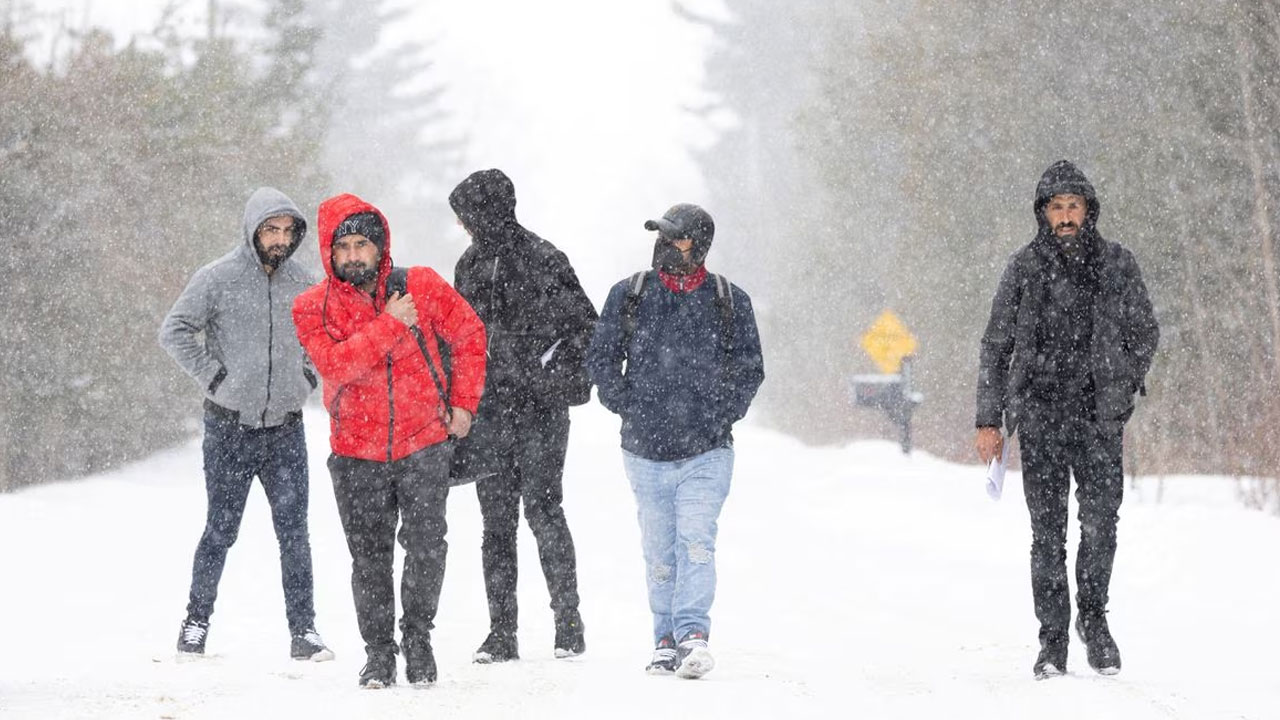 [Source: Reuters]
The Canadian and U.S. governments have agreed to update an asylum seekers pact that would allow for the closure of an unofficial U.S.-Canada border crossing at Roxham Road, between New York state and the province of Quebec, according to media reports.
A sharp increase in asylum seekers entering Canada through unofficial crossings has increased pressure on Prime Minister Justin Trudeau to negotiate an agreement with President Joe Biden to close off the entire land border to most asylum seekers.
Border crossings between the two countries are governed by the Safe Third Country Agreement (STCA), which allows U.S. and Canadian officials to turn back asylum seekers in both directions at formal ports of entry but does not apply to unofficial crossings like Roxham Road.
Article continues after advertisement
Ottawa and Washington have now struck an agreement to update the STCA to allow each country to turn back asylum seekers who cross the border without authorization, the Los Angeles Times reported, citing internal documents and an unnamed source familiar with the negotiations.
As part of the agreement, Canada is expected to announce 15,000 slots for migrants from the Western Hemisphere to apply to enter the country legally, the Times reported.
Earlier, Radio-Canada also reported that Ottawa had reached a deal to welcome a limited number of migrants through official channels as part of the deal with the Biden administration to close Roxham Road.
The New York Times also reported that a deal had been reached and an announcement was expected on Friday.
Roxham Road is a dirt path that has become a route of choice for asylum-seekers hoping to enter Canada from the United States at what is known as an irregular crossing due to the absence of an official border checkpoint.
The media reports come ahead of Biden's long-delayed visit to close ally Canada to express unity on Ukraine and the environment. He will be in Ottawa on Thursday and Friday to address Parliament and meet with Trudeau.
Trudeau's office did not respond to a request for comment about the deal on the border crossing, but a government source said: "We're encouraged by signals from the U.S., but nothing is done until it's done, and the leaders meet tomorrow."
Speaking with reporters on Wednesday, Trudeau said the U.S. and Canadian governments had been working to resolve the "complex" issue of irregular border crossings for many months and that he hoped to make an announcement about it soon.