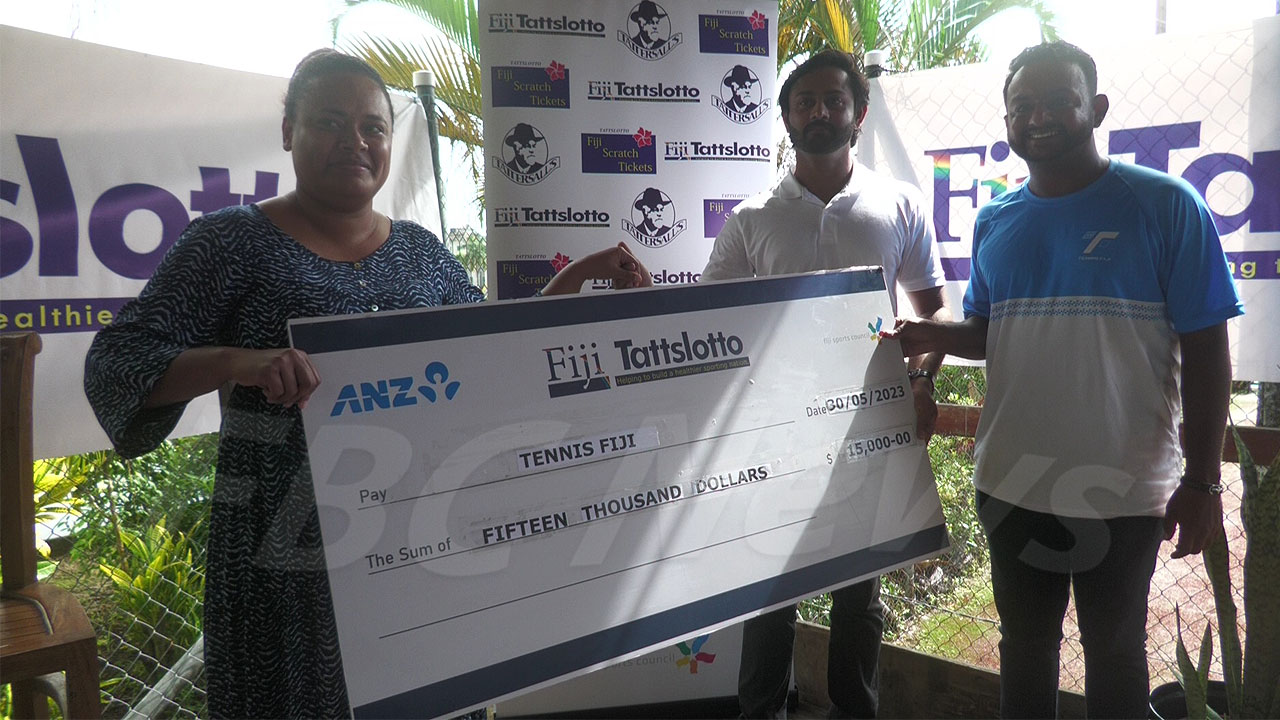 Tennis Fiji received a $15k boost from Tattslotto Fiji.
The Tattslotto Fiji Tennis Open, which begins tomorrow, will feature 41 events in six different categories and will be held at the Denarau Golf and Racquet Club.
The tournament will see the best tennis players from Fiji and across the Pacific Ocean including Australia and New Zealand compete in a five-day competition.
Tennis Fiji Vice President, Yash Patel says this is also a lead-up to the Pacific Open Junior Championship happening in July in Lautoka.
Article continues after advertisement
"Tennis Fiji is looking forward to hosting this event tomorrow 31st May to June 4th and hopes everyone comes down to the Denarau Golf and Racquet Club to spectate and enjoy yourselves."
According to Patel, this is also an excellent opportunity for families to gather and show their support for the sport.
Tennis Fiji also received a $15k boost from the sport's main sponsor, Tattslotto Fiji.