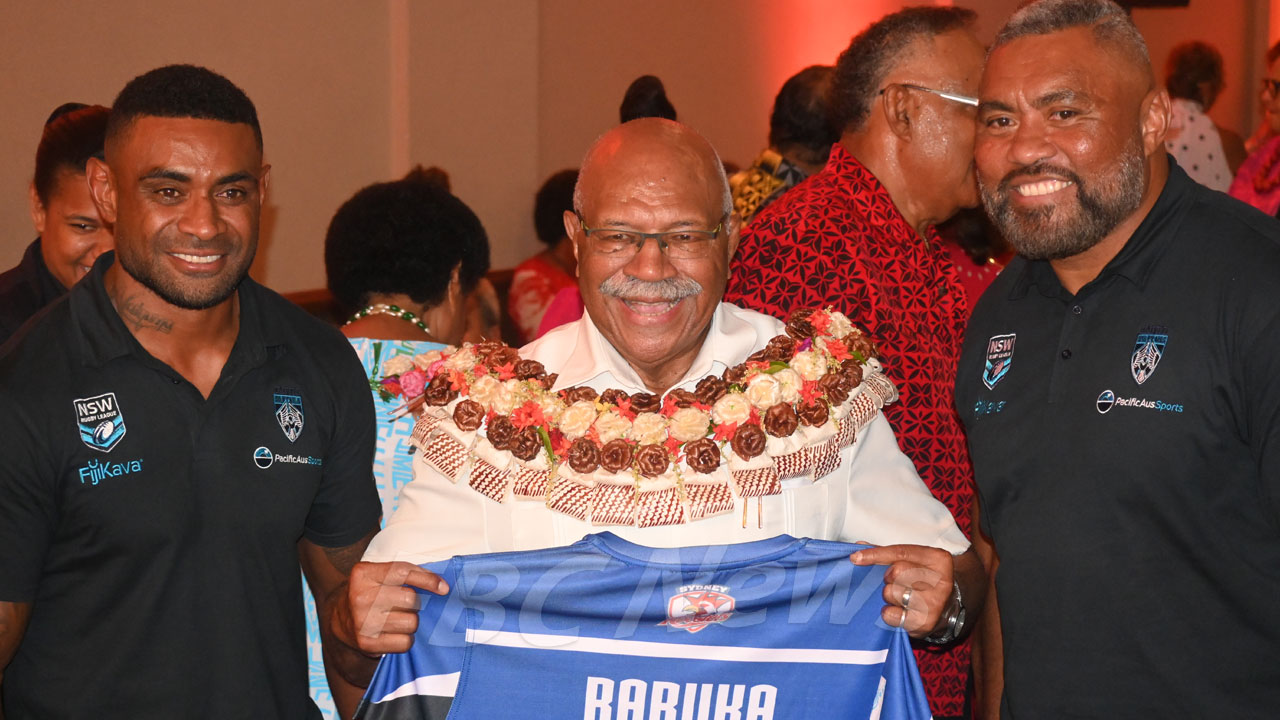 Silktails Head Coach Wes Naiqama (from left), PM Rabuka , Silktails Chair Petero Civoniceva.
The Kaiviti Silktails presented Prime Minister Sitiveni Rabuka with a jersey last night at the Grand Pacific Hotel in Suva.
This was after the PM officiated at the rebranding of the Fiji Broadcasting Corporation.
Silktails Chair Petero Civoniceva and Head Coach Wes Naiqama handed the jersey to PM Rabuka.
Article continues after advertisement
Civoniceva says he contacted Rabuka in 2020, out of respect to his connection to Rugby League and asked him what our Ron Massey Cup side should be called.
The Prime Minister informed Civoniceva the team should be known as the Silktails because the bird is from Vanua Levu where both Rabuka and the NRL great hails from.
The Silktails will play eight home games in Fiji this year.