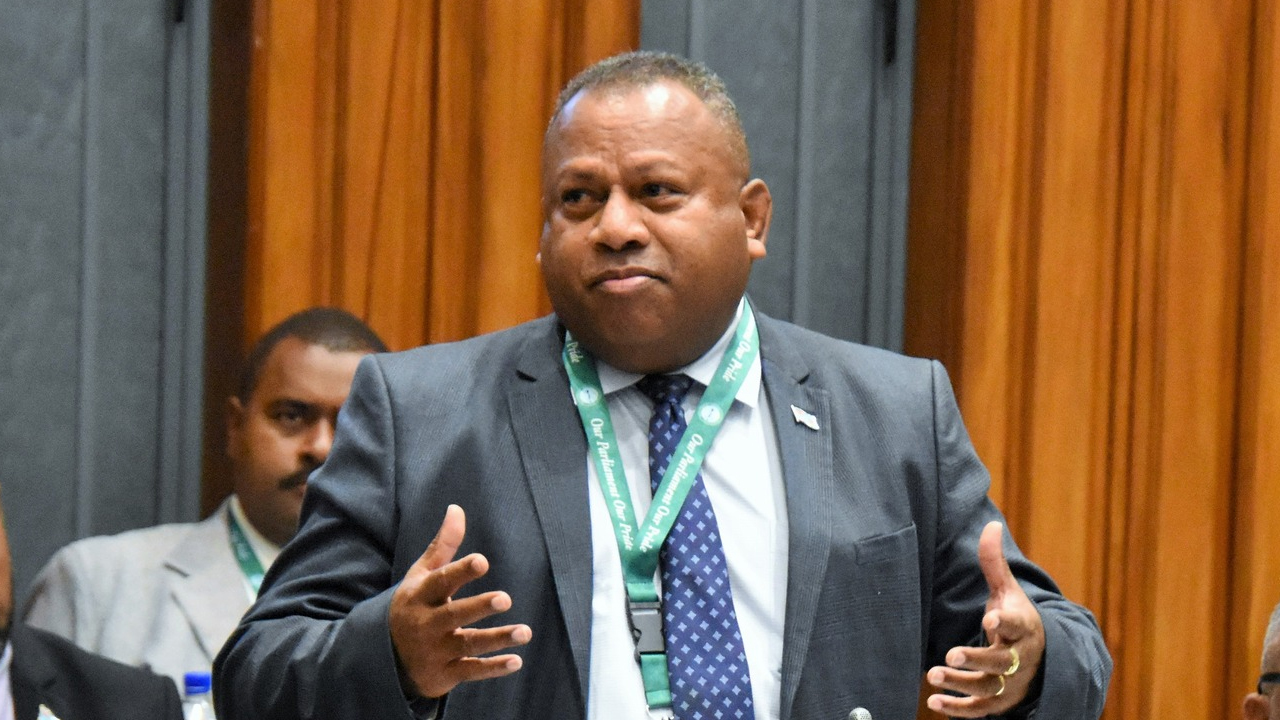 [Source: Parliament of the Republic of Fiji/Facebook]
The newly appointed Opposition Leader has assured Prime Minister and Climate Change Minister Sitiveni Rabuka and his government that they will work together with them on ocean related issues.
Inia Seruiratu gave the assurance while responding to Rabuka's ministerial statement on the 8th "Our Ocean Conference" held in Panama earlier this month.
Seruiratu says leaders need to be consistent in their statements, particularly when they are related to the ocean.
Article continues after advertisement
" We are expected to act as responsible parliamentarians because this is a fight that we all need to be involved in, and we need to be in solidarity because it affects us; our ocean defines and identifies us. It is our life, it is our culture, it is our very existence, and we all need to champion ocean issues . "
He says biodiversity is important and everyone needs to work together.
"It reflects our economic security, our food security, and our livelihoods, and we need to be working together on this, and, honorable Prime Minister, we are here to support you and work together with you on this
The importance of working together was also stressed by Prime Minister Sitiveni Rabuka.
"It is incumbent upon us to champion ocean issues and the needs of our region. We must continue to press for change, not only for our benefit but for our fellow PIDS."
He also adds that they will need the expertise and experience of climate champion, Inia Seruiratu to assist the government as they continue their negotiations and attendance at various conferences relating to oceans and climate change.