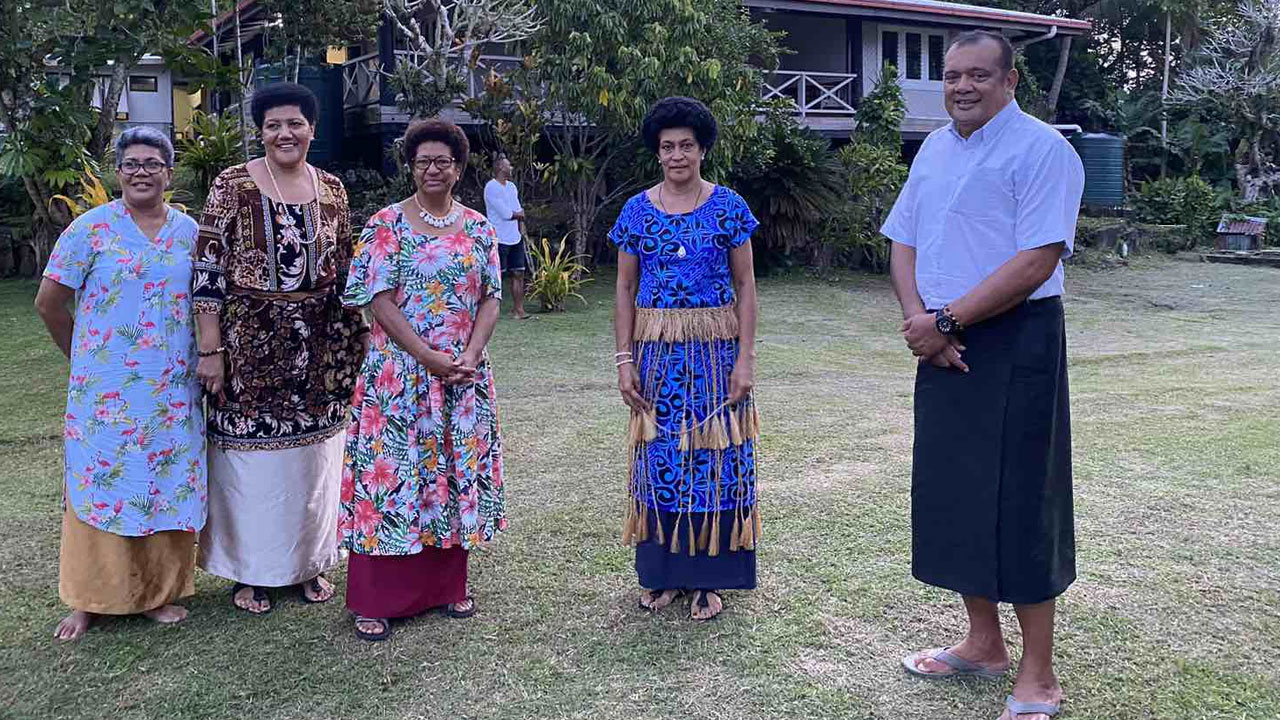 Roko Ului (first from right). [Source: Ro Teimumu Kepa/ Facebook]
The Lau province representative Ratu Tevita Uluilakeba Mara was not part of the first day of the Great Council of Chiefs meeting.
Minister for Itaukei Affairs Ifereimi Vasu says the confirmation he received is that Roko Ului will join the meeting later.
"Actually the information I have received is that he will join the meeting at 11 am and I am not aware of anything regarding this situation."
Article continues after advertisement
Vasu says he was one of the three representatives from Lau and he did not turn up during the first day of the meeting.
Roko Ului flew in from Tonga last week.