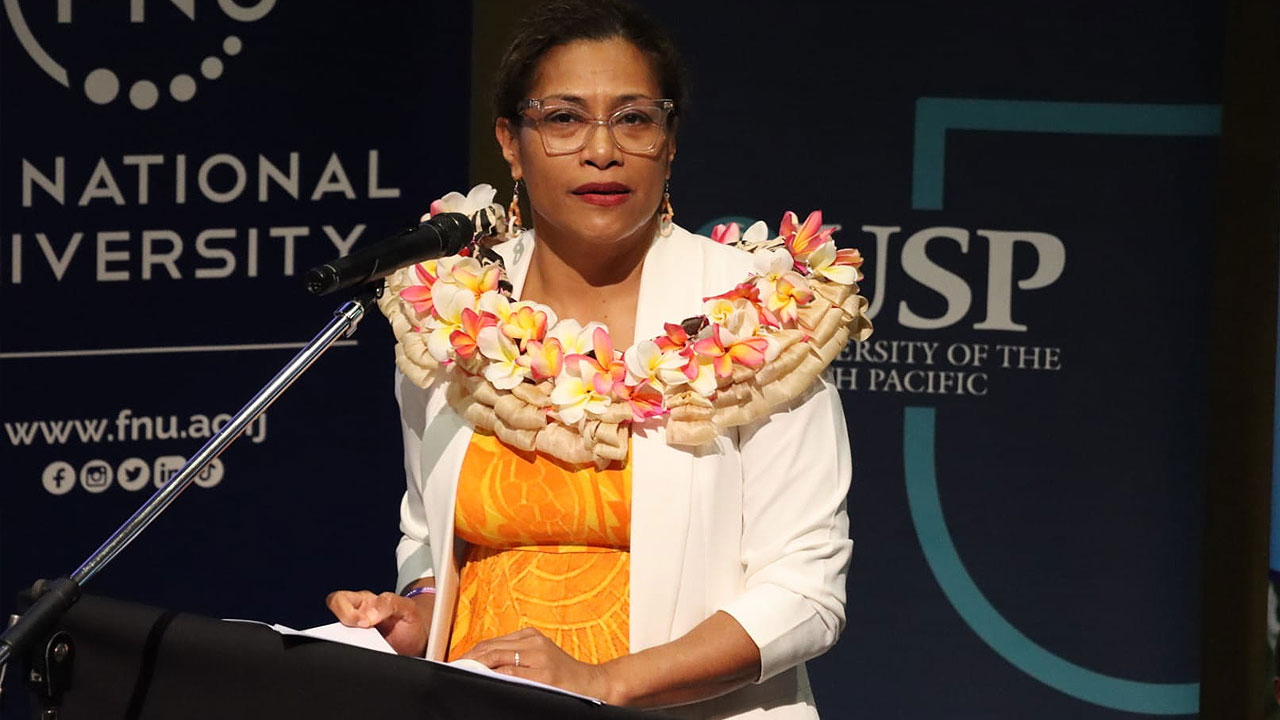 Children Minister, Lynda Tabuya. [Source: Ministry of Women, Children and Social Protection - Fiji/ Facebook]
Stakeholders are calling on religious leaders to preach from the pulpit about the prevalence of violence against children in the country.
The sentiment was shared by the Ministry for Children and others during the launch of the report on violence against children in Suva last night.
The findings from a survey done in 2017–2019 revealed that the majority of victims and perpetrators are Christians and from the Itaukei community.
Article continues after advertisement
Minister Lynda Tabuya expresses her concern and is calling for the church to take the matter to the pulpit.
"We need to challenge our churches; we need to challenge our vanua; we need to come together. These are very influential institutions where we need to hear it preached from the pulpits, where they need to carry out their programs that will assist families and ensure that children are not left behind."
Tabuya also acknowledges the efforts by some religious organizations that are working to eradicate the issue.
Meanwhile, UNICEF Deputy Representative for Pacific Island Countries, Roshni Basu, calls for a collective approach as no institution can curb the issue alone.
"Stopping violence before it happens is vital because this is a complex problem and response officers cannot address such a complexity of this magnitude."
The report reveals that the majority of perpetrators of violence against children are family members.
They make up 41 percent, while nine percent are relatives, eight percent are friends of the victims, and the remaining percentage are non-relatives or unknown people to the victims.