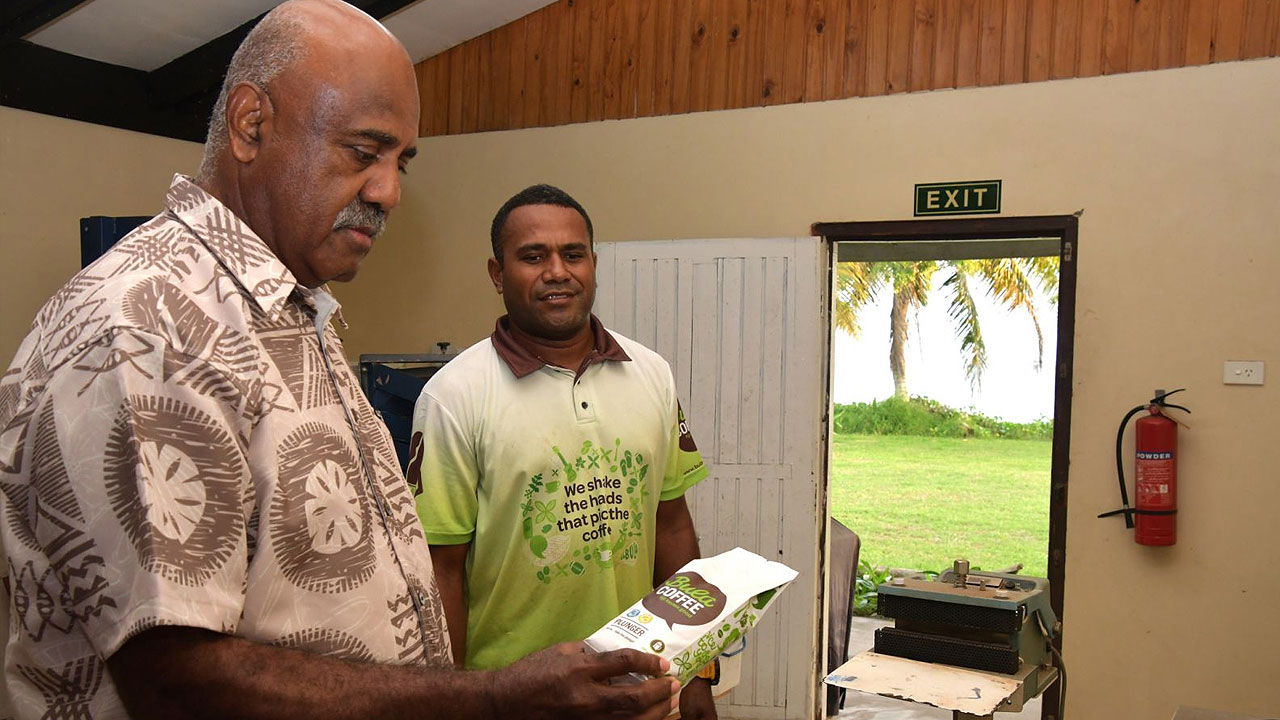 [Source: Fiji Government/Facebook]
Assistant Minister for the Office of the Prime Minister, Sakiusa Tubuna has commended Bula Coffee for promoting sustainable business practices and supporting rural communities, especially the women farmers.
Tubuna witnessed first-hand the Fijian-grown crop-to-cup coffee processing facility.
Bula Coffee located along the Coral Coast is dubbed as one of Fiji's first agri-tourism ventures.
Article continues after advertisement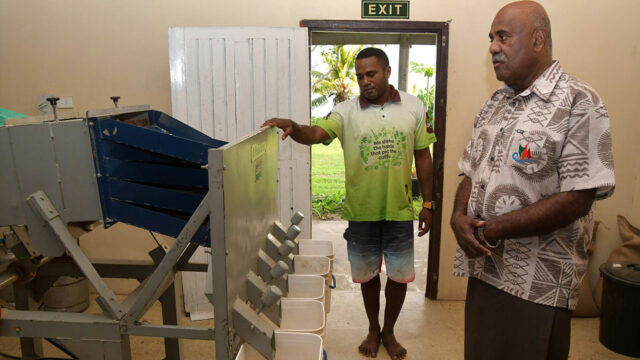 [Source: Fiji Government/ Facebook]
Last April, Bula Coffee owner, Luke Fryett, officially launched its first crop-to-cup coffee tour.
This tour enables visitors to see how coffee is processed and learn about the company's engagement with small-holder farmers.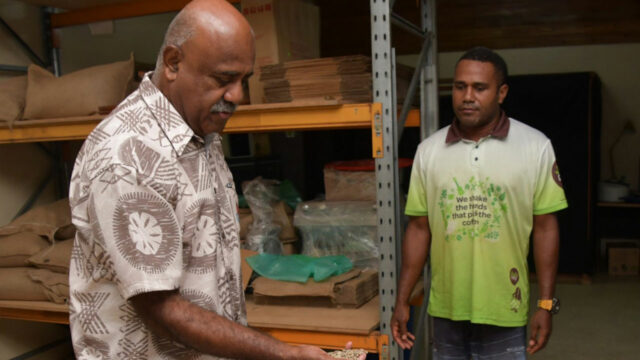 [Source: Fiji Government/ Facebook]
Tubuna says their partnership with the communities enables the Fijian coffee growers to reap the reward of their hard work and ultimately improve their livelihoods.
Bula Coffee exports its Fijian-made coffee beans to the United Kingdom, Asia, Australia, and New Zealand while also supplying a number of local cafes in Fiji.