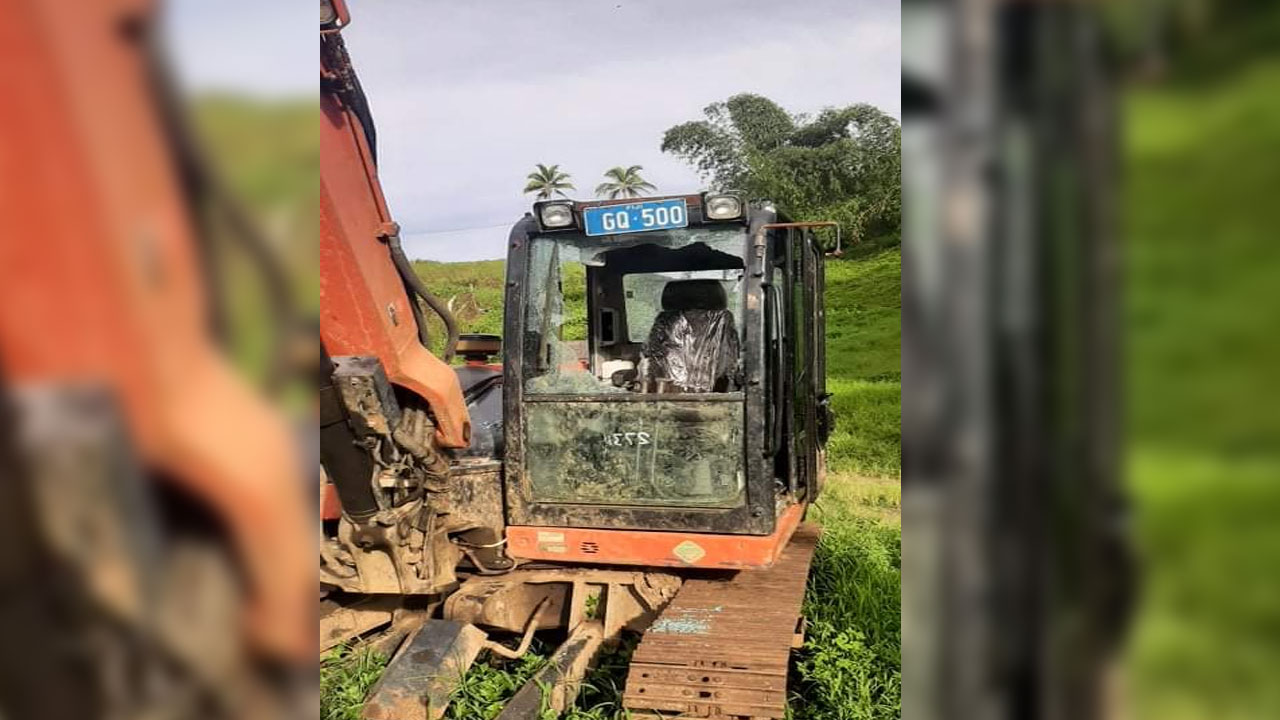 Pictured above is the vandalised digger. [Source: Supplied]
The Ministry of Agriculture has raised serious concerns after two diggers were vandalised in Tailevu North.
Permanent Secretary Doctor Vinesh Kumar says the diggers belonged to the Agriculture Ministry and the Ministry of Waterways and were deployed to Tailevu North to construct farm roads.
The glasses of both diggers were destroyed, and the PS says they have brought them back to their yard in Lakena, Nausori.
Article continues after advertisement
The PS expressed disappointment, and he also warned the culprits responsible for the vandalism.
"We want to also send a strong message to whoever the perpetrators are that we do not take this lightly."
Kumar says the glasses are there to protect the operators, and now it will cost the Ministries a few thousand dollars to have the glasses installed.
Police confirm that the incident occurred yesterday beside the Ratu Kadavulevu School Water pump station and the matter is being investigated.