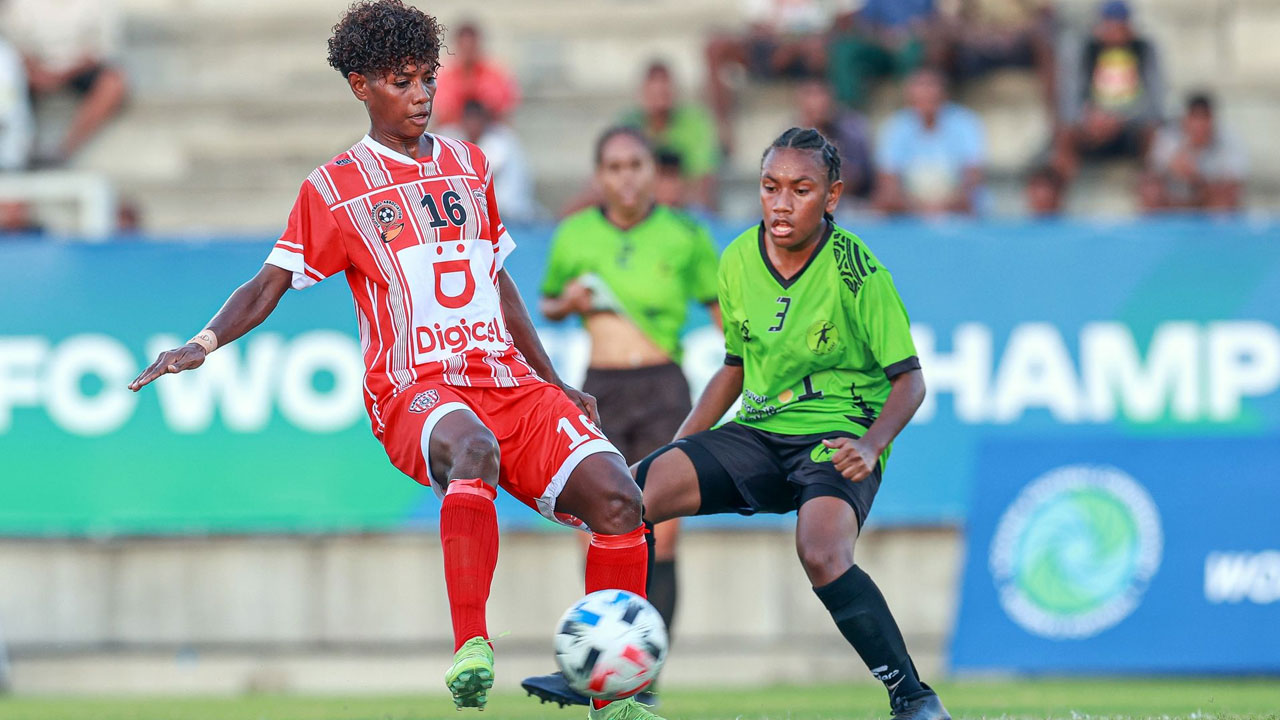 [Source: OFC Oceania Football/twitter]
The Labasa Women's football team recorded its second loss in the OFC Women's Champions League.
This is after they were thumped by AS Academy Feminine 4-1 from New Caledonia yesterday in Papua New Guinea..
AS Academy led 1-0 at half-time.
Article continues after advertisement
Labasa was determined in the second-half, however, this wasn't enough as their opponent added another goal just after two minutes when play resumed.
Our Babasiga women tried to get back in the game but this wasn't possible when the New Caledonian side scored two more goals in the 65th and 67th minutes.
After multiple attempts, Labasa pulled one back in the 75th minute thanks to Unaisi Tuberi.
📸 PHOTOS | Take a look at the best pics from today's second match at OFC Women's Champions League 2023 as AS Academy Féminine 🇫🇷🇳🇨 took on Labasa Women FC 🇫🇯#OWCL2023 pic.twitter.com/GUnPUhdDS8
— OFC Oceania Football (@OFCfootball) June 5, 2023
The result leaves Coralie Bretegnier's side top of the standings with six points meaning victories over Kiwi FC on Thursday and Koloale FC on Saturday would clinch the title.
For Labasa, it's a case of what might have been.
They narrowly lost their second match conceding a last-minute goal against Koloale FC and had their chances early on today when Sofi Diyalowai and Shanyal Sindhika both had shots on target.
Congratulations to hat-trick hero Christelle Wahnawe who takes home Player of the Match honours after today's impressive victory for AS Academy Féminine 🇫🇷🇳🇨#OWCL2023 pic.twitter.com/P0lkLV66Ke

— OFC Oceania Football (@OFCfootball) June 5, 2023
Labasa will face Hekari AS United on Saturday at 5 pm.
You can watch it live on the FBC Sports HD Channel.