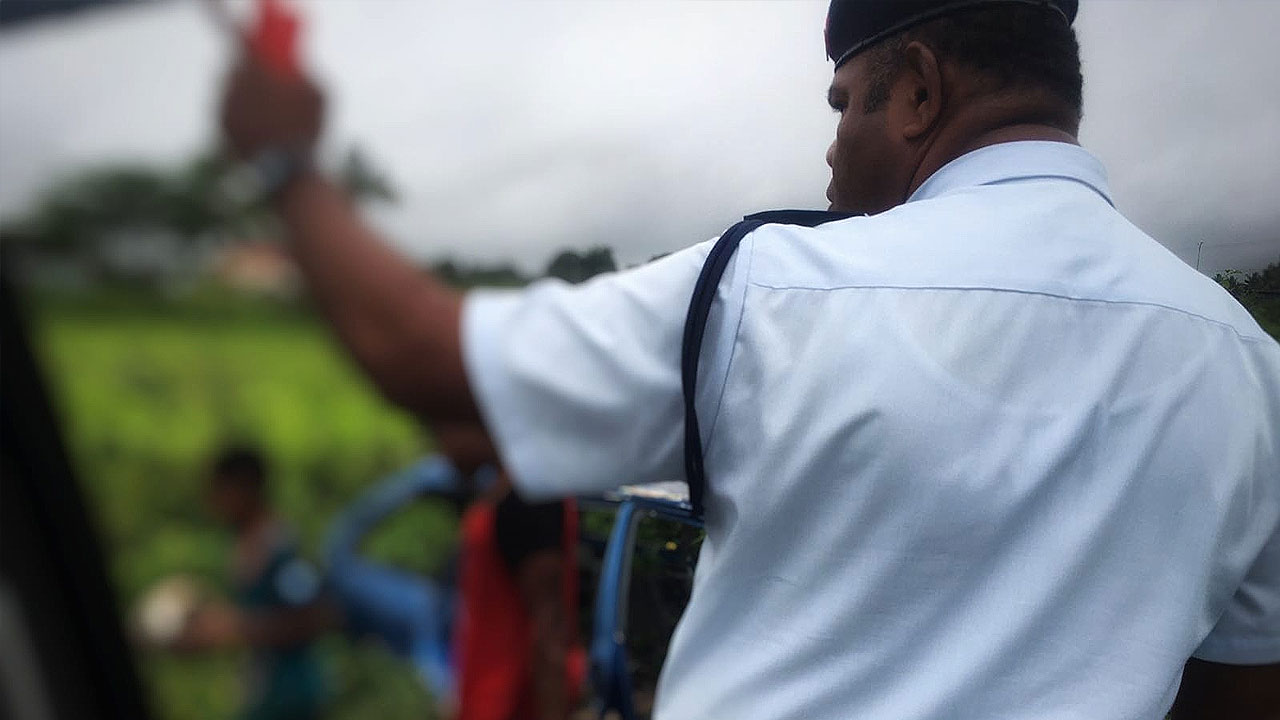 Police officer on patrol
As the Flash Flood Warning and Flash Alerts issued by the Fiji Meteorological Service remain in effect, police are strongly advising the public to exercise caution and avoid taking risks that could compromise their safety.
Assistant Commissioner of Police Operations, ACP Livai Driu, emphasizes the importance of safety consciousness in light of these warnings.
Additionally, a Flash Flood Alert remains in force for flash flood-prone areas, small streams, and low-lying areas in Bua and Cakaudrove provinces in Vanua Levu.
Article continues after advertisement
With high tide expected at 7:30 pm today, ACP Driu encourages those in need of assistance with relocation to contact their nearest Police Station.
"We must ensure that your children remain indoors and also we must listen to the Fiji Met with their advisories and also the advisory from NDMO. We have given directive to our Police Officers if the children are seen swimming along those creeks and other rivers or nearby flooded areas, we will take them to task."
This alert raises the possibility of road, river crossing, and bridge flooding in low-lying areas and floodplains.
ACP Driu expresses concern over the observation that, despite yesterday's warnings, children were still found playing and moving around when they should have been at home.
Police officers are on standby to facilitate evacuation efforts.
ACP Driu reiterates the call for cooperation, particularly from parents and guardians, to ensure the safety of children by keeping them at home during this critical period.