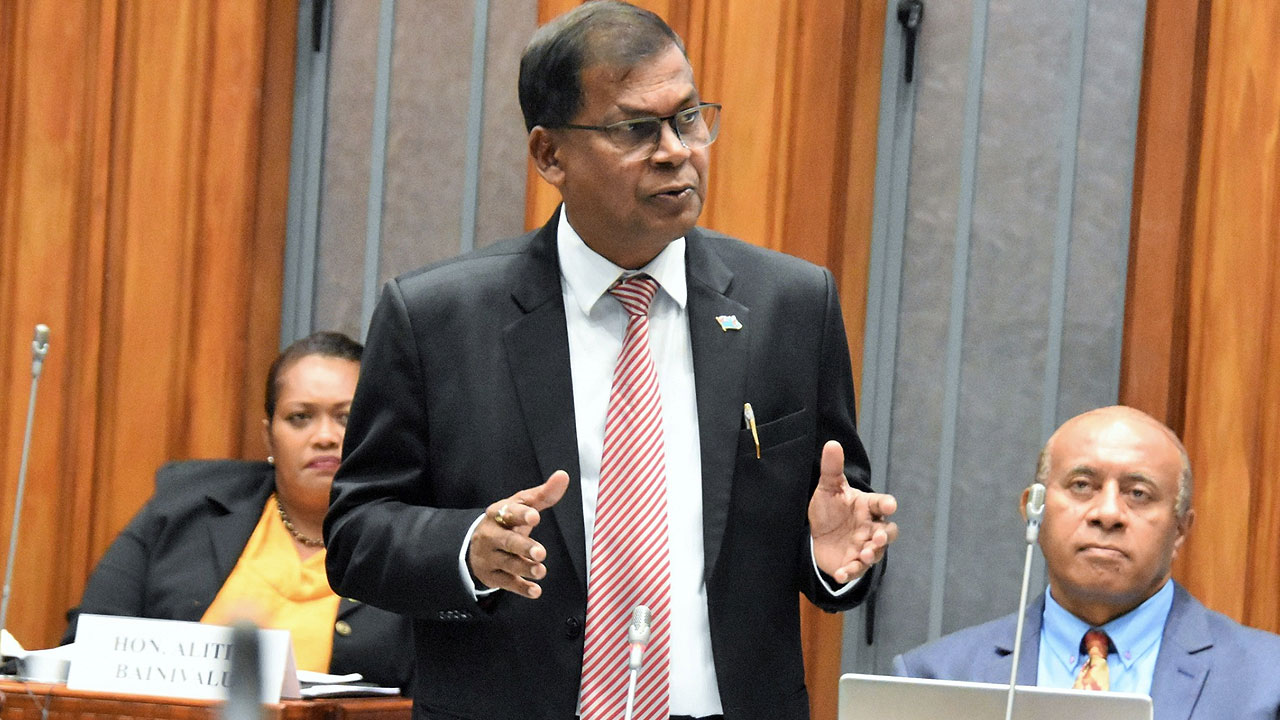 Minister for Finance Professor Biman Prasad
The government in the next five years will need to spend $800 million on the water systems to keep them operational.
This has been highlighted by Minister for Finance Professor Biman Prasad while delivering his ministerial statement in parliament yesterday.
Prasad says the Water Authority of Fiji has informed them that about half of the water that it carefully treats and prepares leaks through old pipes and into the ground.
Article continues after advertisement
He has also highlighted that none of WAF's 38 sewerage treatment plants are up to the required standards for the safe discharge of waste water.
"That means threats to the environment and the health of people who depend on rivers and streams close to populated areas. This is quite alarming. Why were we kept in the dark?"
According to the Prasad, the cost to bring the sewerage treatment plants up to standard will be around $200 million, but reaching the Sustainable Development Goals for public sanitation will cost billions more.