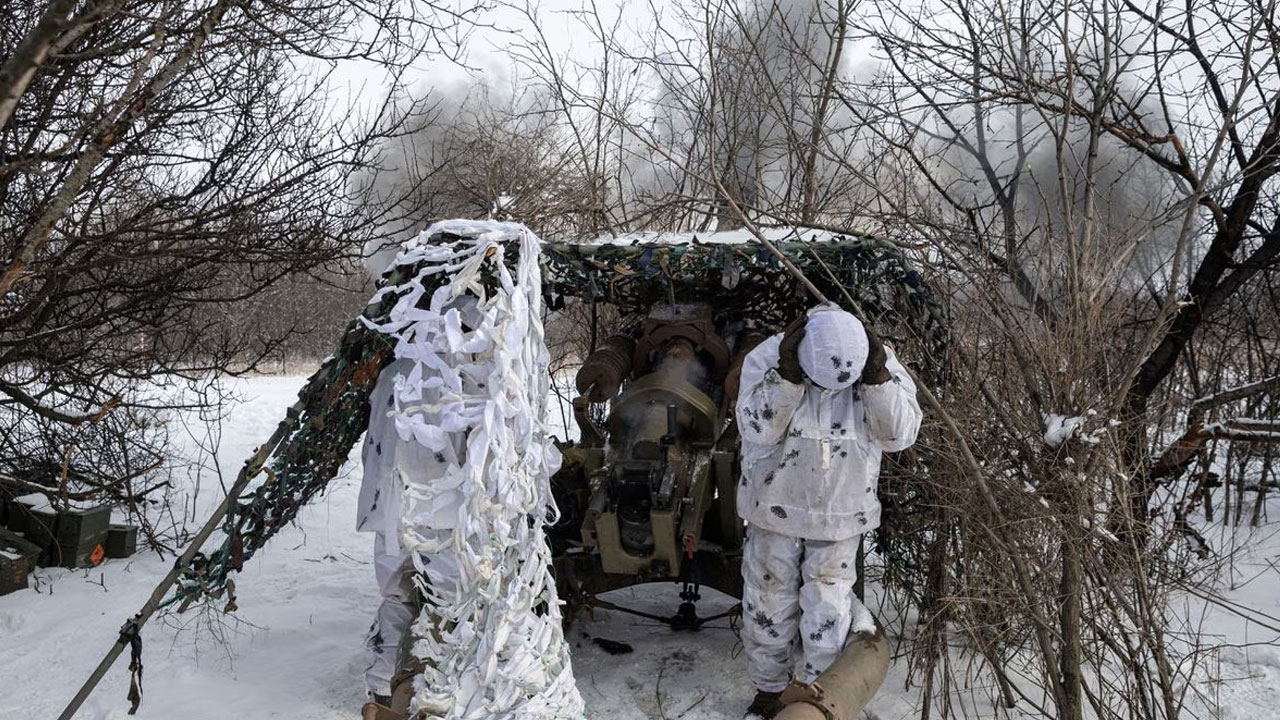 krainian servicemen of the 80th Air Assault Brigade fire M119 Howitzer artillery weapon towards Russian troops, amid Russia's attack on Ukraine, near Bahmut, Donetsk region, Ukraine.
Russia rained missiles across Ukraine on Thursday and struck its largest oil refinery, Kyiv said, while the head of the Wagner mercenary group predicted the long-besieged city of Bakhmut would fall within a couple of months.
Following a pattern of heavy bombardments after Ukrainian battlefield or diplomatic gains, Russia launched 36 missiles in the early hours, Ukraine's Air Force said, after NATO alliance officials met the previous day to plot more support for Kyiv.
About 16 were shot down, it added, a lower rate than normal.
Article continues after advertisement
The missiles triggered air-raid sirens and landed all over Ukraine, including at its largest oil refinery, Kremenchuk.
The extent of damage was unclear at the unit, hit several times during the war with operations halted at least once.
"Another massive missile attack by the terrorist state on civilian infrastructure in Ukraine," the Defence Ministry tweeted. Ukraine said the barrage included three KH-31 missiles and one Oniks which its air defences cannot shoot down.
Police in Moldova said they again found missile debris near the border with Ukraine.
There was no word from Moscow on the strikes.
Bolstered by tens of thousands of reservists, Russia has intensified ground attacks across southern and eastern Ukraine in recent weeks, and a major new offensive appears to be shaping as the first anniversary of its Feb. 24 invasion nears.
The conflict has killed tens of thousands of people, pulverised Ukrainian cities, destabilised the global economy and uprooted millions of people from their homes.
Showing the scale of disruption, Germany said 1.1 million people arrived from Ukraine in 2022, exceeding its unprecedented migrant influx in 2015-16.