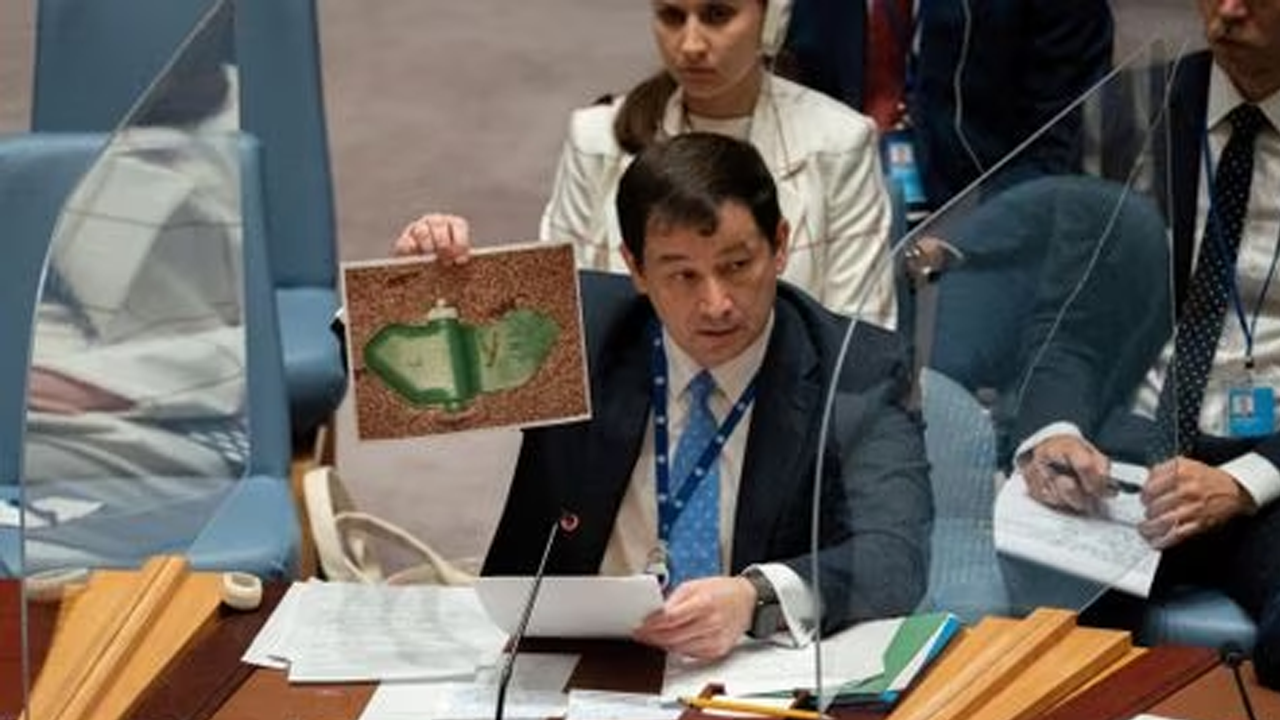 Russia's Deputy Ambassador to the United Nations, Dmitry Polyanskiy [Source: Reuters]
Russia and the United States bickered on Tuesday over whether Russian fertilizer could be donated to Syria as Moscow heightens complaints about obstacles to its fertilizer shipments before the renewal of a deal allowing Ukraine Black Sea grain exports.
Some 260,000 tonnes of Russian fertilizer has been stuck in several European ports, most of it in Latvia. Russian fertilizer producer Uralchem-Uralkali has been working with the United Nations to donate the fertilizer to countries in need.
In November a shipment of the fertilizer – relied on by many countries to boost farm yields – was delivered to Malawi and a second shipment is due to be delivered to Kenya in March.
Article continues after advertisement
"Food and fertilizers are not under sanctions," U.N. spokesman Stephane Dujarric said. "That being said, it's not a secret that there are a number of challenges – regulatory and others – that have to be overcome."
During a U.N. Security Council meeting on Syria, Russia's Deputy U.N. Ambassador Dmitry Polyanskiy said a donation of the fertilizer held at European ports could not be made to Syria because of U.S. sanctions imposed under the Caesar Act, which came into force in June 2020.