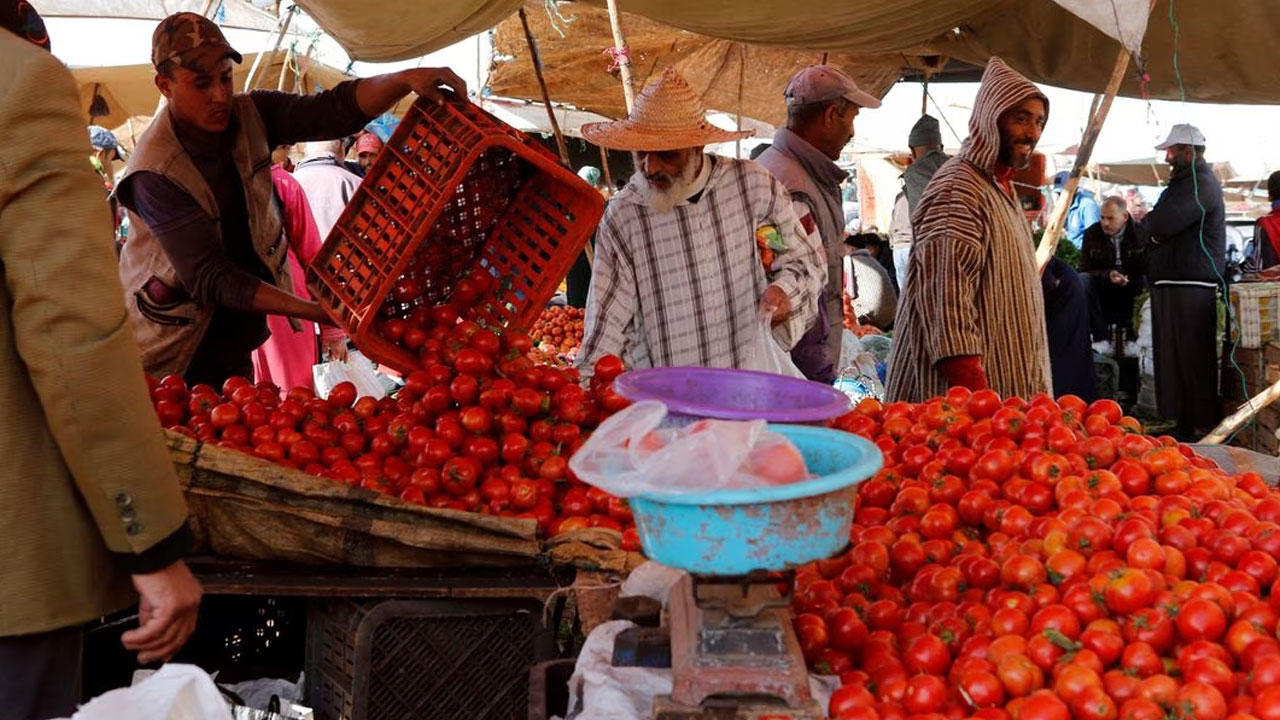 [Source: Reuters]
Morocco has restricted tomato exports since late February with a total ban in place from last week until Thursday to lower domestic prices, the head of the country's main fruit and vegetable exporters' group said.
Lahoucine Aderdour, head of the Federation of Moroccan Exporters of Fruits and Vegetables (FIFEL), told Reuters the Agriculture Ministry had agreed on a daily quota of tomato exports last month before stopping all exports from March 18 to 22, with a lower quota of 700 tonnes a day from Thursday.
On Friday, exporters were given a quota of 1000 tonnes but that was less than the usual 1500 tonnes they used to have, he said.
Article continues after advertisement
Higher-priced produce such as cherry tomatoes, which represent more than half of the North African country's tomato exports, are not included in the restrictions, Aderdour said.
Bad weather in Morocco and Spain has disrupted vegetable harvests this year, leading to shortages of salad staples in Europe and to higher prices that helped push UK inflation to 10.4% in February.
Traders fear the export cuts will hit their market share in key markets in the European Union and in Britain.
The agriculture minister did not respond to Reuters calls for comment and the agency in charge of food exports did not immediately answer a request for comment.
However, when asked about inflation on Thursday, a government spokesperson said it was impossible to talk about exports while domestic food prices were high.
Inflation in Morocco led the central bank to increase its benchmark interest rate for the third time in a row by 50 basis points to 3% last Tuesday. Food inflation jumped to 20.1% last month, bringing general inflation to 10.1%, a level unmatched since the 1980s.
Morocco also imposed some restrictions last year but dropped them after domestic prices fell.
This year, Morocco's main tomatoes-producing region of Souss-Massa region expects an output of 695,000 tonnes, down from 975,000 tonnes last year, according to agriculture ministry figures.
The export bans may push growers to switch to cherry tomatoes or other products that are not restricted, said one exporter who spoke on the condition of anonymity.