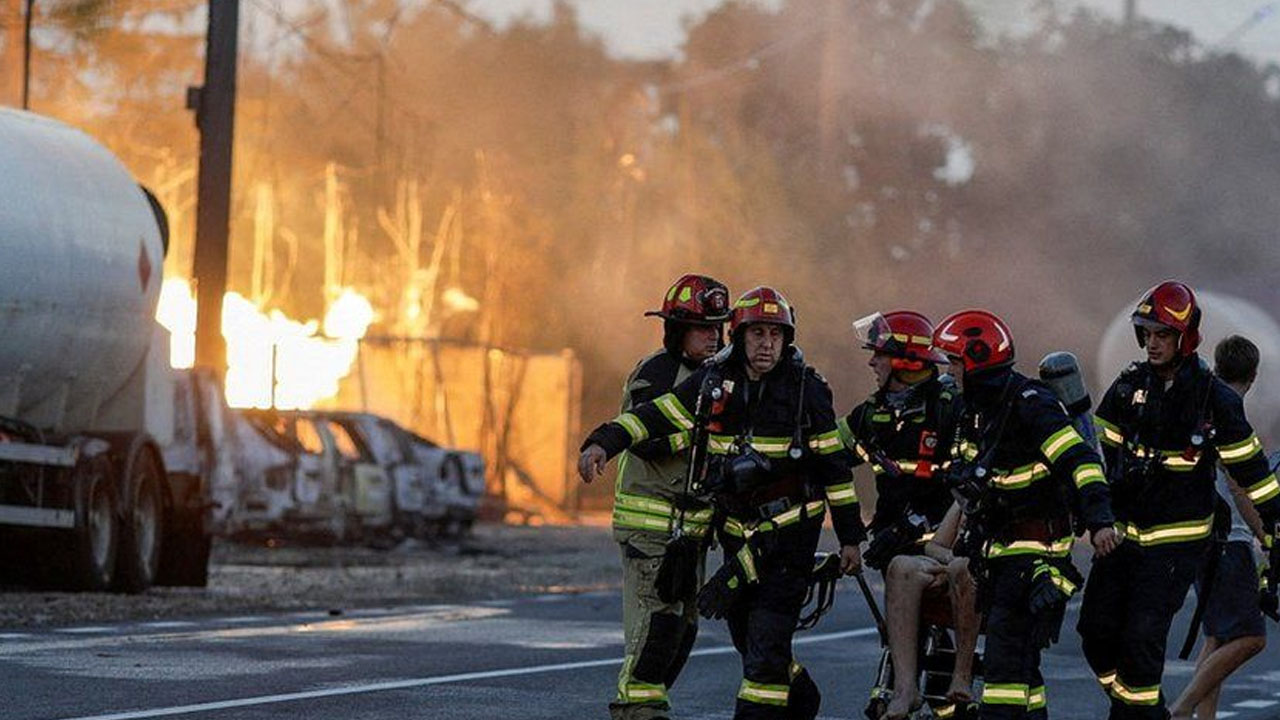 [Source: BBC]
One person died and 46 were injured after two blasts at a liquefied petroleum gas (LPG) station in Romania.
The injured included 26 firefighters who rushed to the scene, following the first explosion near the capital Bucharest on Saturday evening.
Shortly after, a second blast sent a mushroom cloud billowing into the sky, rocking the forecourt in Crevedia.
Article continues after advertisement
Authorities said at least eight of the injured had been severely burnt. They plan to send four to hospitals abroad.
People within a 700-metre (almost half-a-mile) radius have been evacuated from the area.
"The area is still dangerous… there is a risk of another explosion at another tanker," said Raed Arafat, head of Romania's emergency department, quoted by the AFP news agency.
Romania's President Klaus Iohannis described the explosions as a "tragedy" and said he was "profoundly saddened" by what had happened.
"An investigation must quickly be launched to see if rules were broken. I ask the authorities to take urgent measures for the injured so that these tragedies won't happen again," he wrote on Facebook.