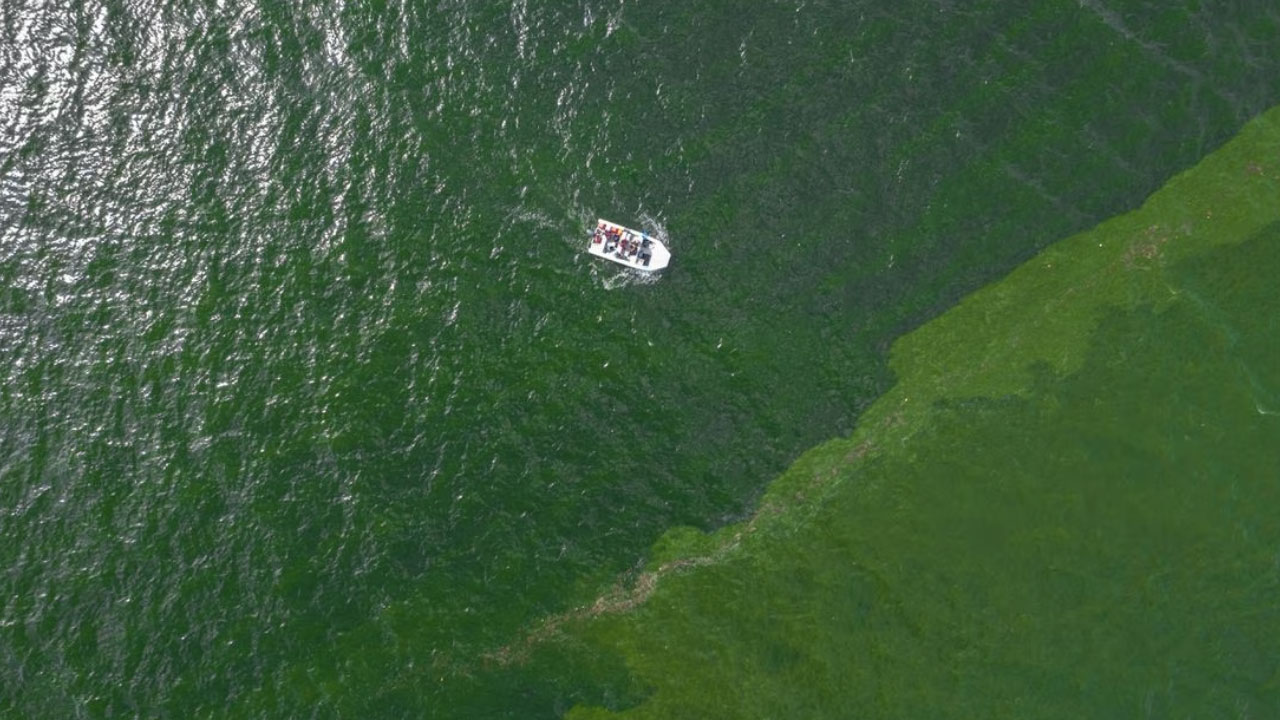 [Source: Reuters]
An unusually dense plankton bloom off the eastern coast of Thailand is creating an aquatic "dead zone", threatening the livelihood of local fishermen who farm mussels in the waters.
Marine scientists say some areas in the Gulf of Thailand have more than 10 times the normal amount of plankton, turning the water a bright green and killing off marine life.
Plankton blooms happen one or two times a year and typically last two to three days, experts say. They can produce toxins that harm the environment, or they can kill off marine life by depleting the oxygen in the water and blocking sunlight.
Article continues after advertisement
Chonburi's coasts are famous for their mussel farms, and more than 80% of the almost 300 plots in the area has been affected, said Satitchat Thimkrajong, president of the Chonburi Fisheries Association.
Fisherman Suchat Buwat's plot was one of those impacted. He said the bloom had caused him losses of more than 500,000 baht ($14,000), with his peers also racking up "unfathomable" losses.
While the cause of the intense plankton bloom remains unclear, scientists believe pollution and the intense heat caused by climate change are to blame.
Earlier this year, a plankton bloom caused thousands of dead fish to wash up along a stretch of beach in Thailand's southern Chumphon province, with experts blaming climate change for stimulating the natural phenomenon.
Worldwide, marine heatwaves have become a growing concern this year, with thousands of dead fish washing up on beaches in Texas and experts warning of algal blooms along the British coast as a result of rising sea temperatures.