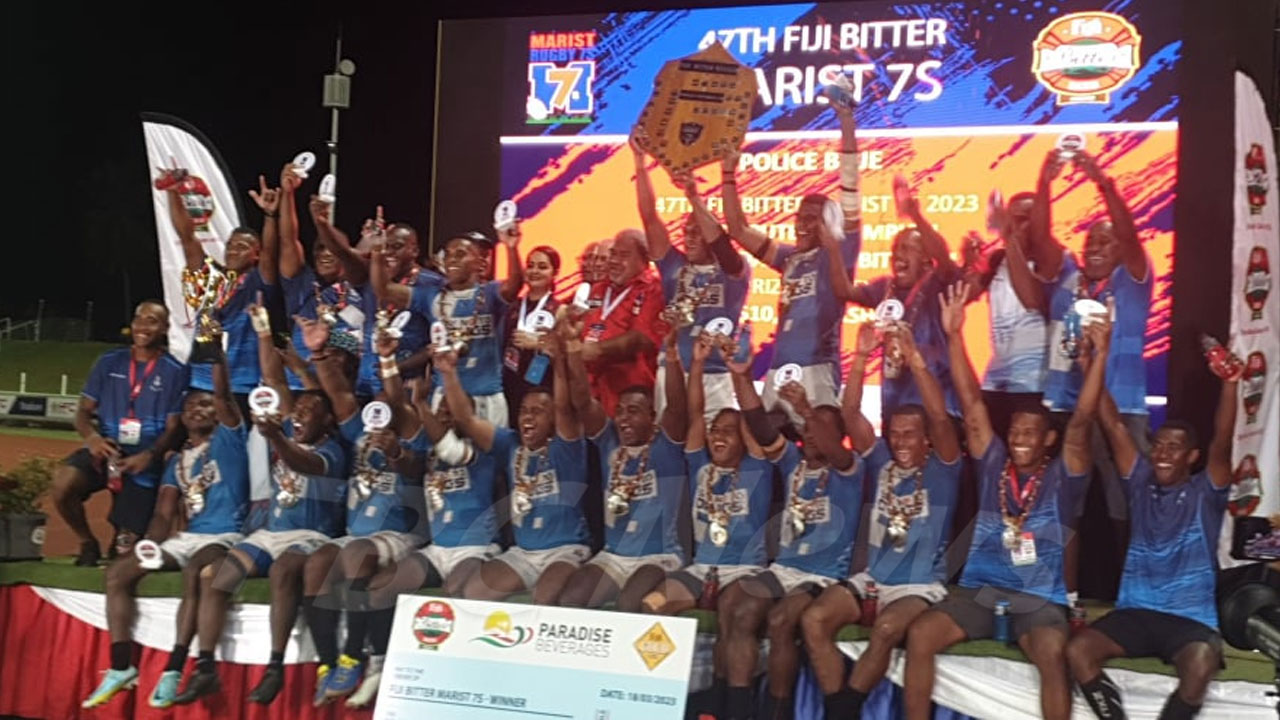 Police Blue is the new Fiji Bitter Marist 7s champions after a 15-5 victory over Fiji 1 in the final.
It was the second loss for Fiji after going down 14-7 to Tabadamu yesterday.
Despite starting well, the national side was rattled and they failed to spark.
Article continues after advertisement
Inia Tawalo scored the first try for Fiji after two minutes before Livai Ikanikoda crossed for Police on the stroke of halftime.
It was a tight first seven minutes with scores locked at 5-all.
Police extended its lead after the break when Peni Kurusiga dived in the corner with Terio Tamani successful with the conversion.
Tamani later nailed a penalty to put the result beyond reach for Fiji.