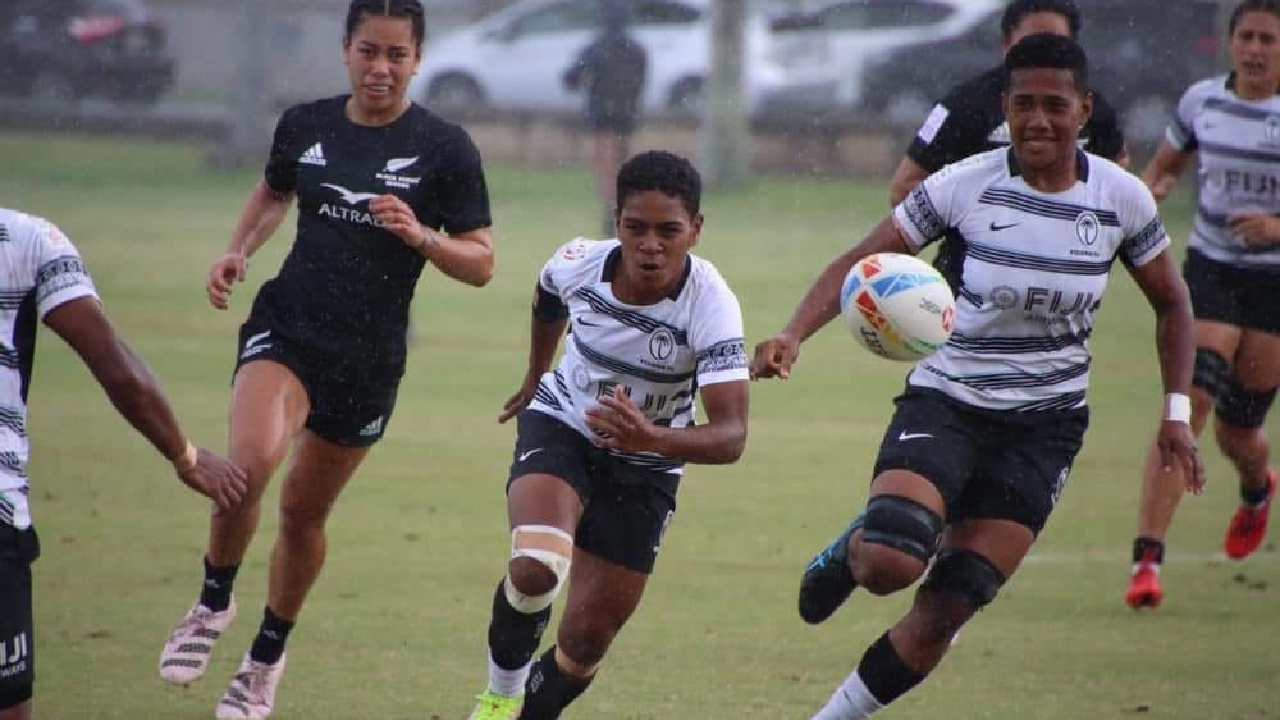 [Source: Fiji Rugby/Facebook]
Fijiana 7s coach Saiasi Fuli is happy with what he has seen from his players in the Fiji Airways Mini 7s tournament.
The 30-member squad marched into camp three weeks ago and was divided in two teams during the two-day tournament.
Fuli while assessing his place says now he has a clear idea of what to work on ahead of the Oceania 7s and Pacific Games.
Article continues after advertisement
"The biggest letdown today is that we didn't control much of our possessions and also stayed connected in defense. I'm happy because we just started three weeks' ago and we have another six weeks to prepare for Oceania and Pacific Games."
After round 6, Fijiana went down to New Zealand 21-5 as the Black Ferns 7s were crowned the champions of the first leg.
Looking at Fijiana's day two results, they edged France 17-12 and defeated Australia 29-18.
In Day One, Fijiana beat France 29-7, thrashed Australia 34-12, and lost 22-5 to New Zealand.
The second leg will be held at Churchill Park in Lautoka next Friday and Saturday.
Meanwhile, Suva won the UN Women's Provincial 7s tournament Under-17 and 19 titles.
Suva U17 defeated Lautoka 22-7 while Suva U19 edged Naitasiri 14-7.