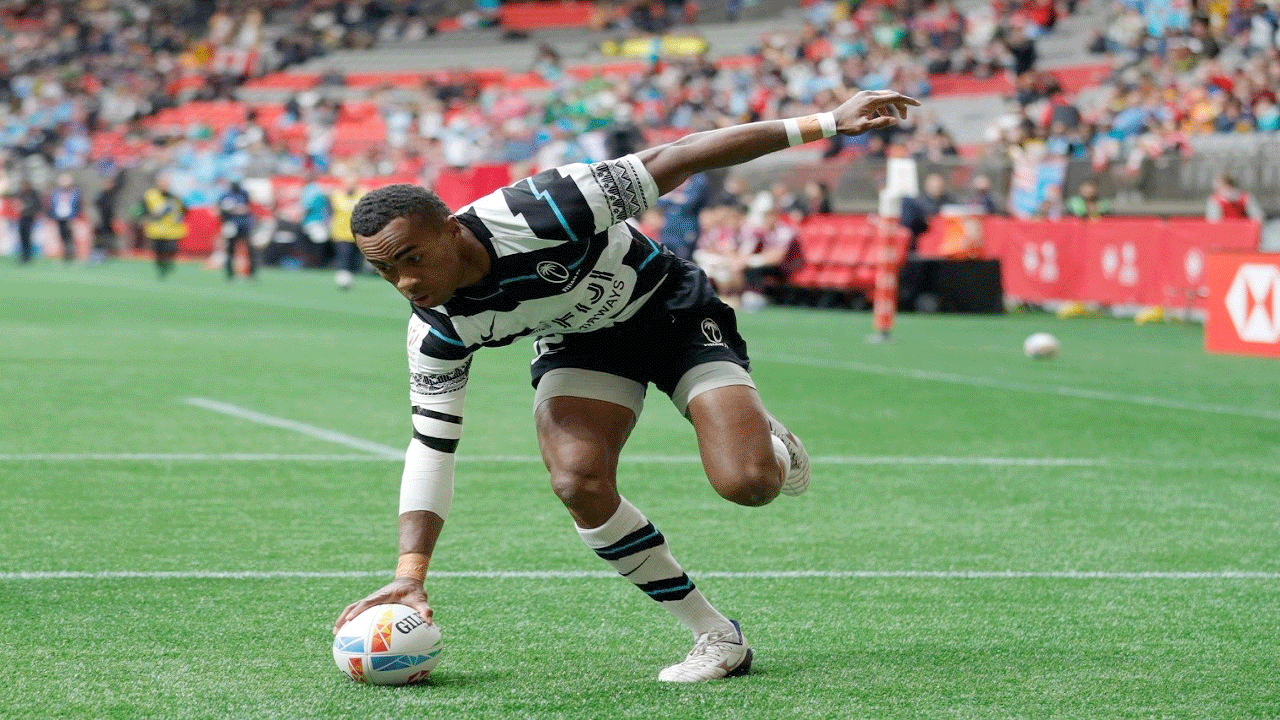 Vuiviawa Naduvalo.
The Fiji Airways Men's 7s side has booked its semi-final spot at the London 7s after beating Australia 19-5 in the quarterfinal.
The national side will feature in the second semifinal against New Zealand at 12:55am tomorrow.
Waisea Nacuqu ran a perfect line to score on the first try after being set up by Josese Batirerega.
Article continues after advertisement
Batirerega was at it again two minutes later brushing aside defenders before passing the ball to Manueli Maisamoa to finish it off.
The national side defended their line well in the dying stages of the first half to hang on to a 12-nil lead at the break.
Australia came back firing in the second spell scoring a well-worked try inside the first two minutes.
Successive penalties in defense really hurt the Aussies straight after that and Fiji capitalized when Vuiviawa Naduvalo sliced through the defense to dot down between the sticks.
Argentina and Samoa will meet in the first semifinal at 12:33am.