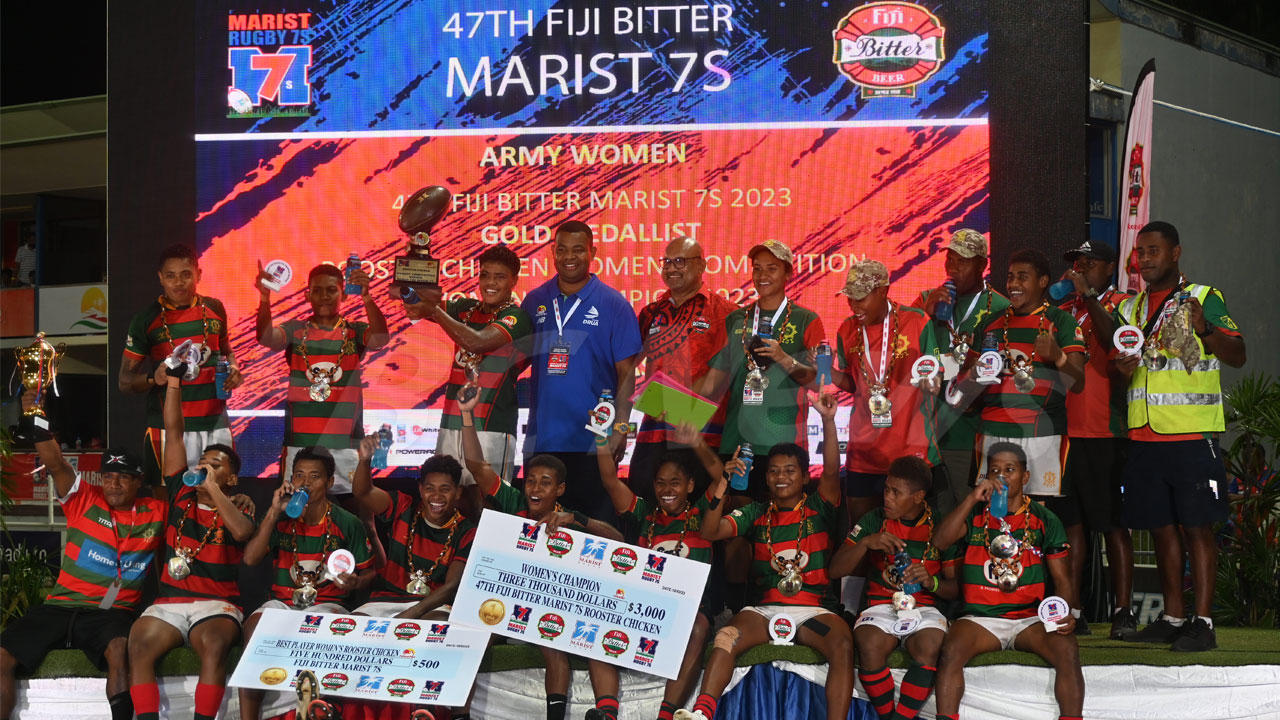 The winners, Army
A second-half try by Fijiana 7s rep Ana Maria Naimasi helped Army retain its women's title in the 47th Fiji Bitter Marist 7s.
The side overcame Seahawks 17-10.
Seahawks came out too strong at the first half and took a 10 point lead 3 minutes into the match.
Article continues after advertisement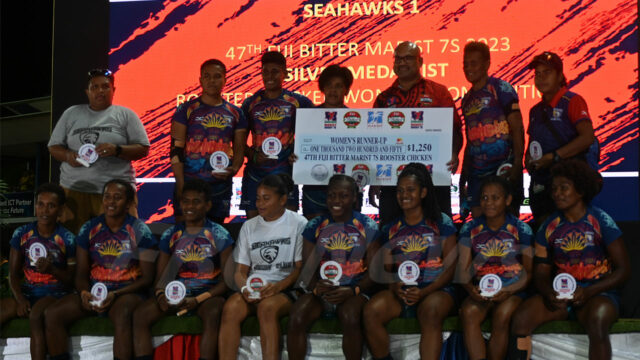 The runners up, Seahawks
Army managed to get on the board through Seini Raoma but the Seahawks led 10-5 at the break.
Army came out determined in the second spell and in the 12th minute Naimasi scored and converted the winner.