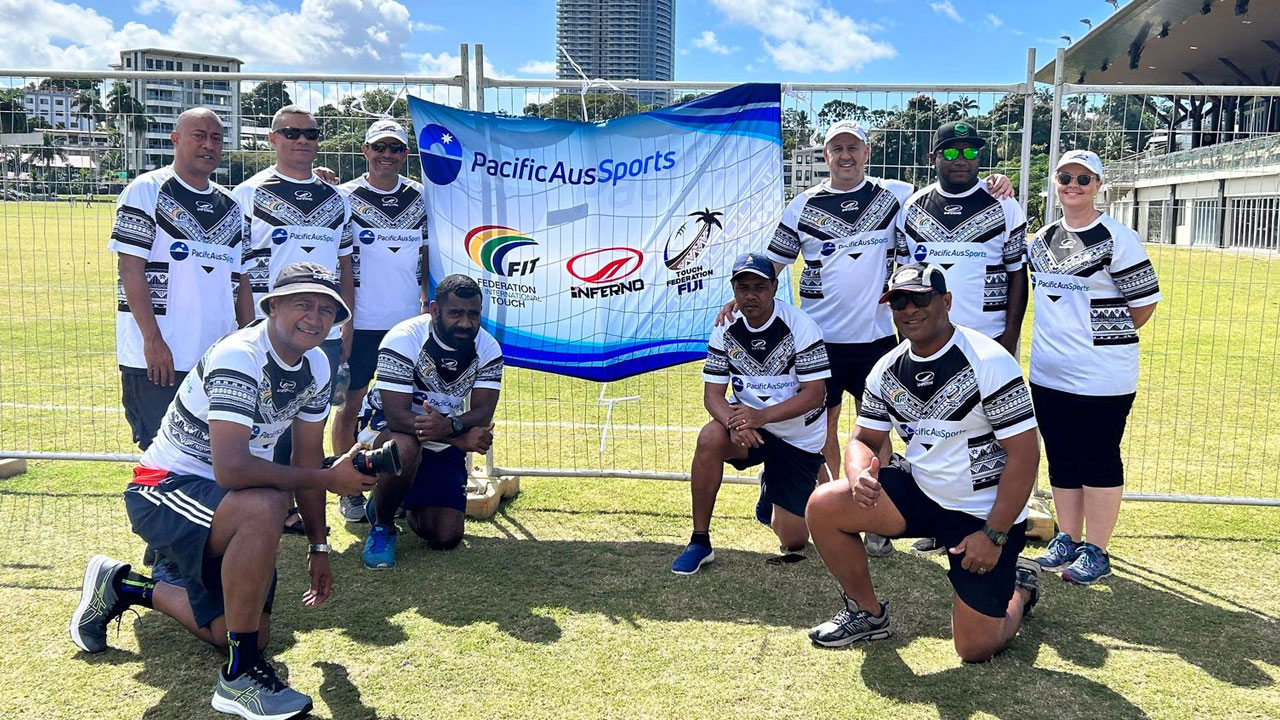 [Photo: Supplied]
Touch Rugby Fiji has been boosted with the support of the Australian Government through DFAT funding with less than 60 days remaining until the Pacific Games.
The funding has enabled Touch Federation Fiji to secure the services of some of the best technical minds in the game of touch including Tony Trad, Gavin Shuker, and Natalie Little.
TFF President Tevita Mau says their impact was quite evident in the national squad two-day camp that was held at Albert Park earlier this month.
Article continues after advertisement
"It's given us the opportunity to get some of the best brains of the game to come and guide our talent. They say we are so natural in the we play the game and with some policy and order, we could be there amongst the best."
Mau says their meticulous approach in building up the process from carrying out work in blocks of defense, sub-sets, and attack was an eye-opener for all the coaches and players.
He adds DFAT's support could also potentially lead to the establishment of an office with full-time staff.
The next camp will be held in Nadi in early November, followed by the participation of the shadow Fiji side in the Fijian Cup to be held at Lawaqa Park in Sigatoka from the 16th -18th.
Touch Fiji team to the Pacific Games will fly off to the games on the 25th and the games proper start on the 27th.