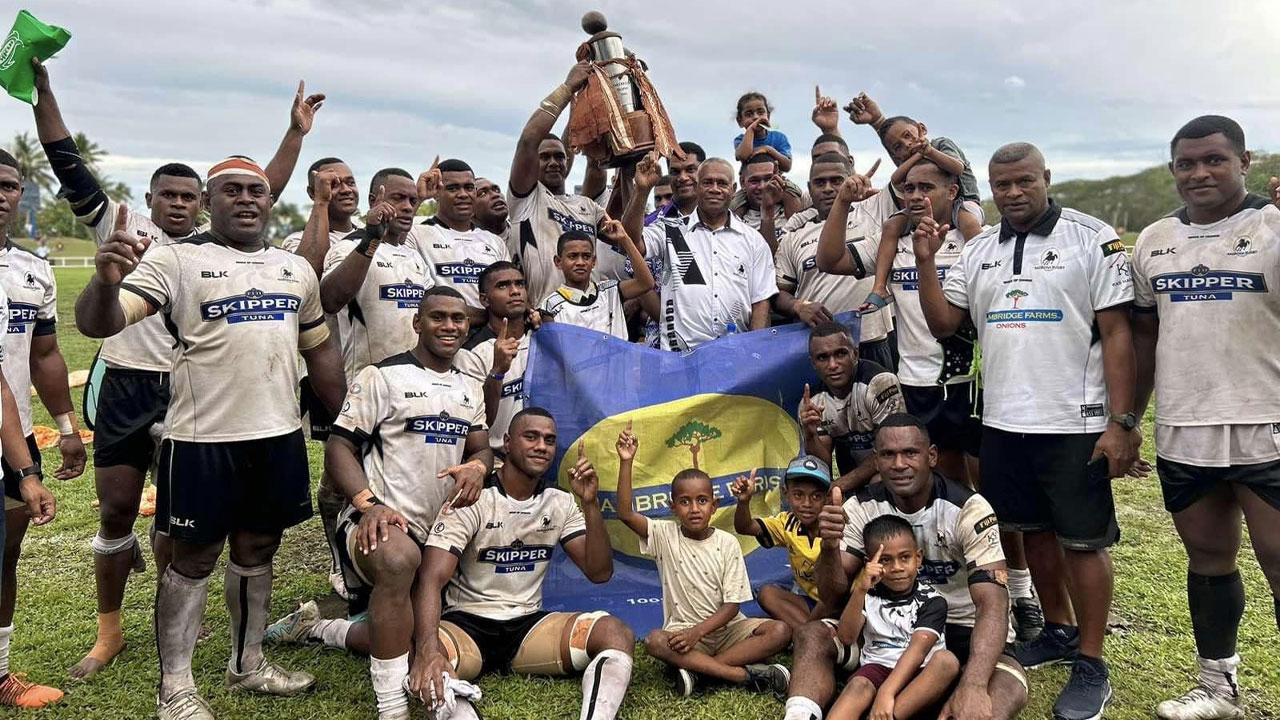 Nadroga has successfully defended the Farebrother Trophy after defeating Naitasiri 29-20 at Lawaqa Park in Sigatoka this afternoon.
Naitasiri crossed the try line first in the fifth minute of the game to lead 7-0.
However, Nadroga responded by breaking Naitasiri's defense and scoring in the 11th minute to take the lead, 5-7.
Article continues after advertisement
Naitasiri replied with another try to take the lead in the 15th minute.
Despite this setback, the hosts persevered and continued to push Naitasiri's defense, resulting in a successful conversion in the 20th minute and taking the lead for the first time in the game before the break.
The Stallions emerged stronger in the second half, scoring again in the 44th minute to lead 17-13.
They continued their momentum by striking again in the 51st minute, leading 24-13.
Nadroga extended their lead to 29-13 in the 69th minute.
Although Naitasiri attempted to make a comeback, their single score in the second half was insufficient to secure a victory.