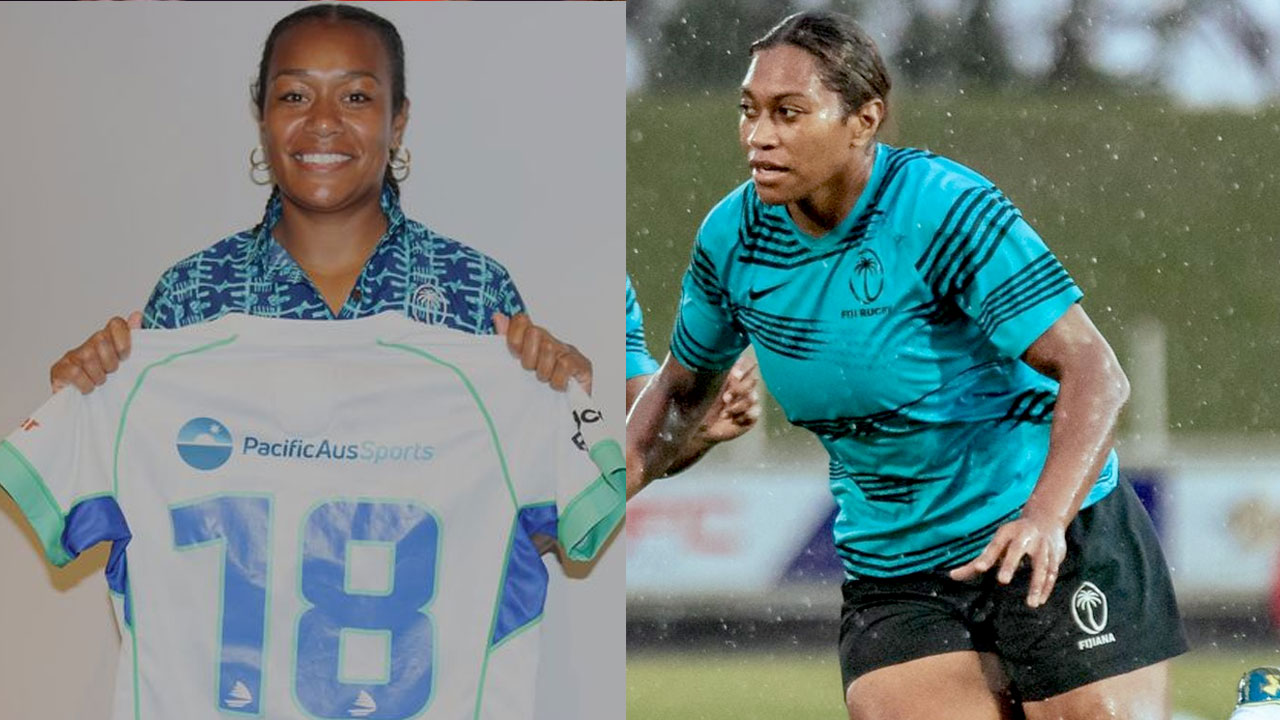 Sera Ravatudei (left), Rachel Laqeretabua.
Former Fijiana Drua centre Rachel Laqeretabua and tight head prop Sera Ravatudei have signed with the Western Force for the 2023 season.
Laqeretabua made the move from the Fijiana Drua where she made her Super W debut last year.
She was part of the English Club Saracens where she spent three seasons.
Article continues after advertisement
She played for the Fijiana 15s team at the Rugby World Cup.
Also in the squad is Sera Ravatudei who also made her debut for the Drua in the 2022 season.
Ravatudei and Laqeretabua will both be making their debut for the Force in the new season.
Also named in the squad is Martha Mataele, the wife of Manasa Mataele who was impressive in New Zealand's Farah Palmer Cup.
The club confirmed a 30-player squad for the upcoming season.
Western Force kicks off the Super W season against Warratahs on March 24th.