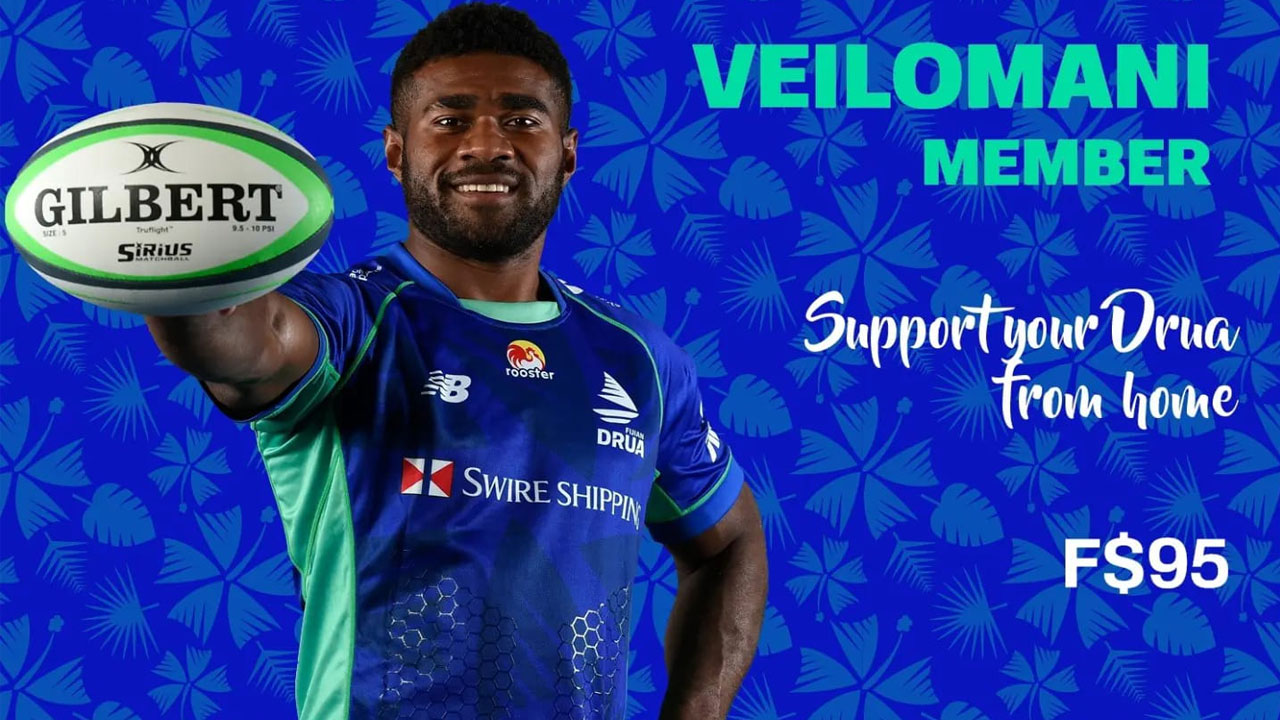 [Photo: Supplied]
The Fijian Drua has launched their first ever membership programme for its Fiji matches for the 2023 Shop N Save Super Rugby Pacific season.
In a first for Fiji, the Drua has embarked on memberships similar to those offered by other Super Rugby Pacific Clubs and professional sporting organisations around the world.
Nine membership options are available for members to choose between ticketed and non-ticketed options.
Article continues after advertisement
Fans opting for non-ticketed memberships have the option to grab one of three packages.
Prices start from just F$95 per season.
Ticketed memberships range from 3-game packs in Lautoka and Suva, with prices starting from F$235pp.
Drua chief executive officer, Mark Evans says since the formation of the club, fans have asked about membership options to show their support and to secure their season tickets.
He adds they've included a kids membership option for our fans who are 14 and younger.
Memberships will allow fans to lock in their tickets for the very exciting matches the Drua will host in Lautoka and Suva this season.
Evans says this saves fans from waiting for individual match tickets to go on public sale given the very high demand.
Full details about the membership option are on the Drua website.