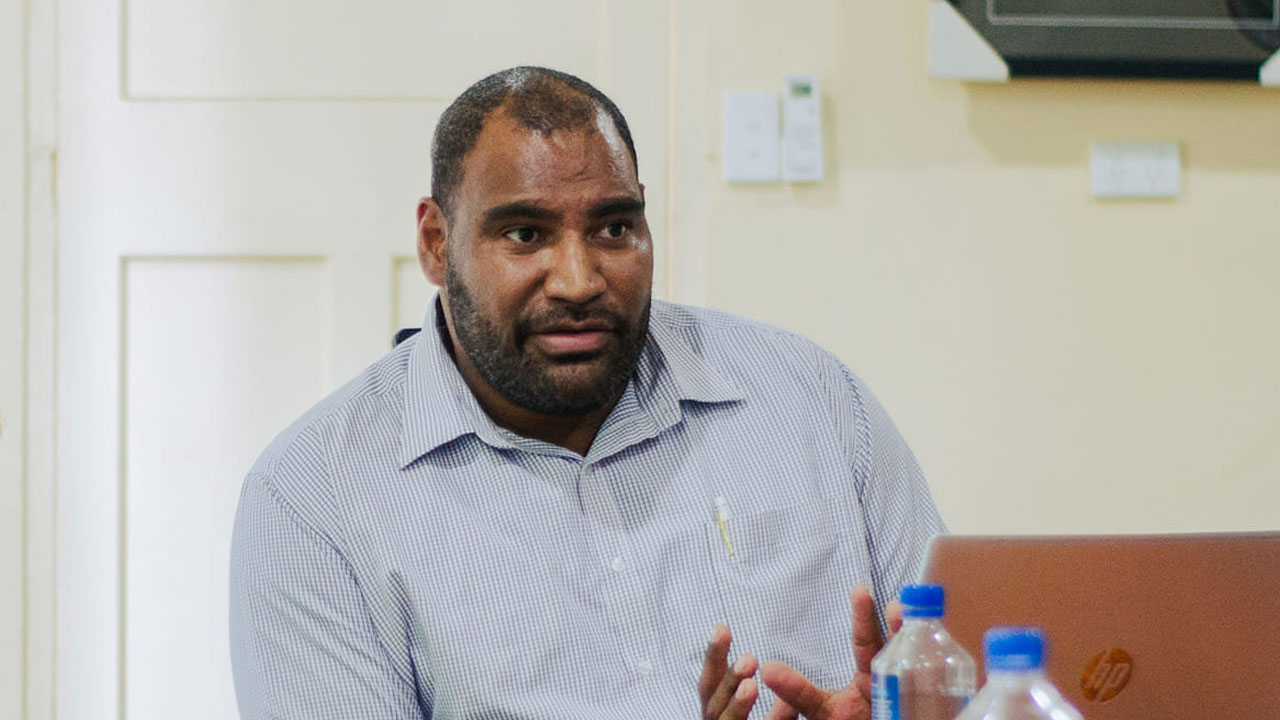 [Source: Fiji Rugby Union/ Facebook]
Interim Fiji Rugby Union chief executive Tevita Tuiloa hopes to steer his administration to a direction that prioritizes player welfare.
In his social media post, Tuiloa has highlighted some of the improvements he hopes to make while in office.
Tuiloa says FRU needs to start with giving 7s players both men and women a starting salary of $15k adding that they cannot be giving anything less to Melrose Cup winners and national heroes.
Article continues after advertisement
He also plans to explore revenue generating sources such as selling FRU merchandise at game venues to support them in their promise of giving bonuses to players if they win or incentivized contracts.
The former Suva Rugby Union secretary also highlighted the need to provide players with in-kind sponsorship to assist with their livelihoods including free phones and data from Vodafone, Kava from Fiji Kava and CJ Patel products.
Another area Tuiloa hopes to review is the current sevens programs and structures.
Tuiloa has also called on the public to be mindful of the hateful comments they direct towards the players as it has a toll on their mental health.