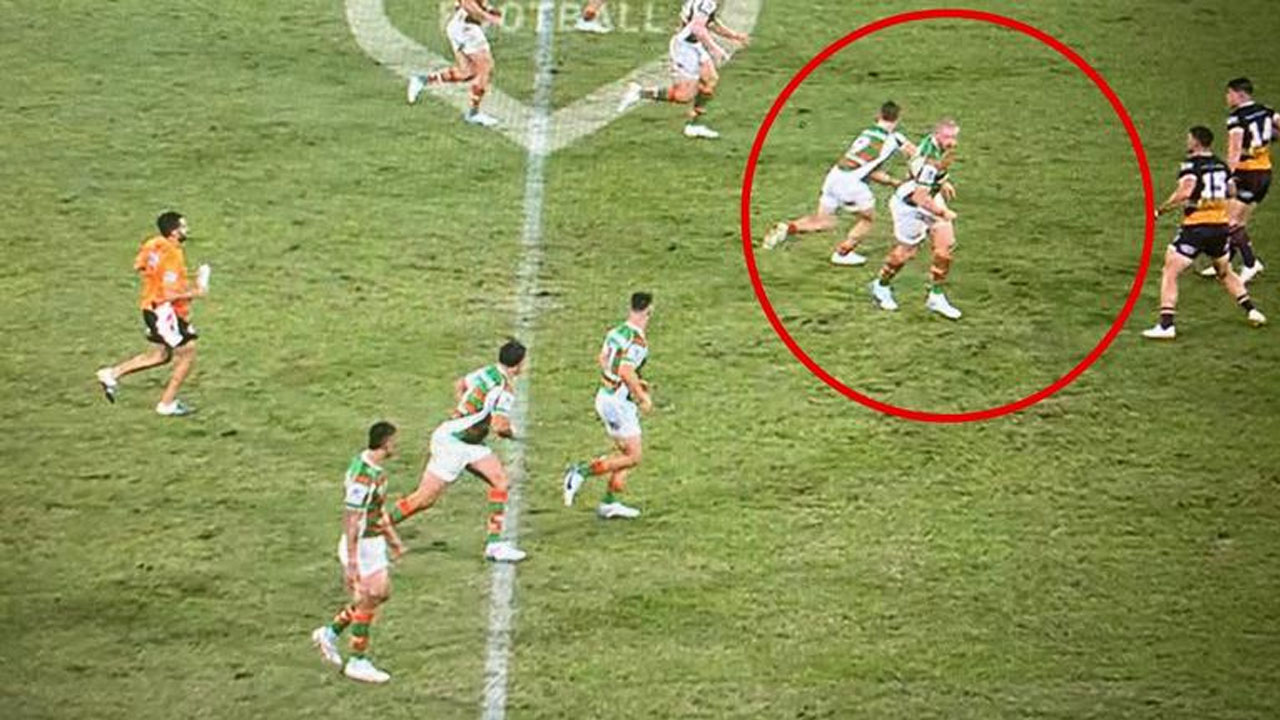 pSource: Fix Sports]
The NRL is apparently looking into the Rabbitohs after they fielded an extra player against the Brisbane Broncos on last night.
The Rabbitohs sent a big statement to the competition at Suncorp Stadium, winning 32-6 after brilliant displays by Latrell Mitchell and Campbell Graham.
In the process, however, the Rabbitohs had 14 players on the field for about 15 seconds, which they are now being investigated over.
Article continues after advertisement
[Source: NRL]