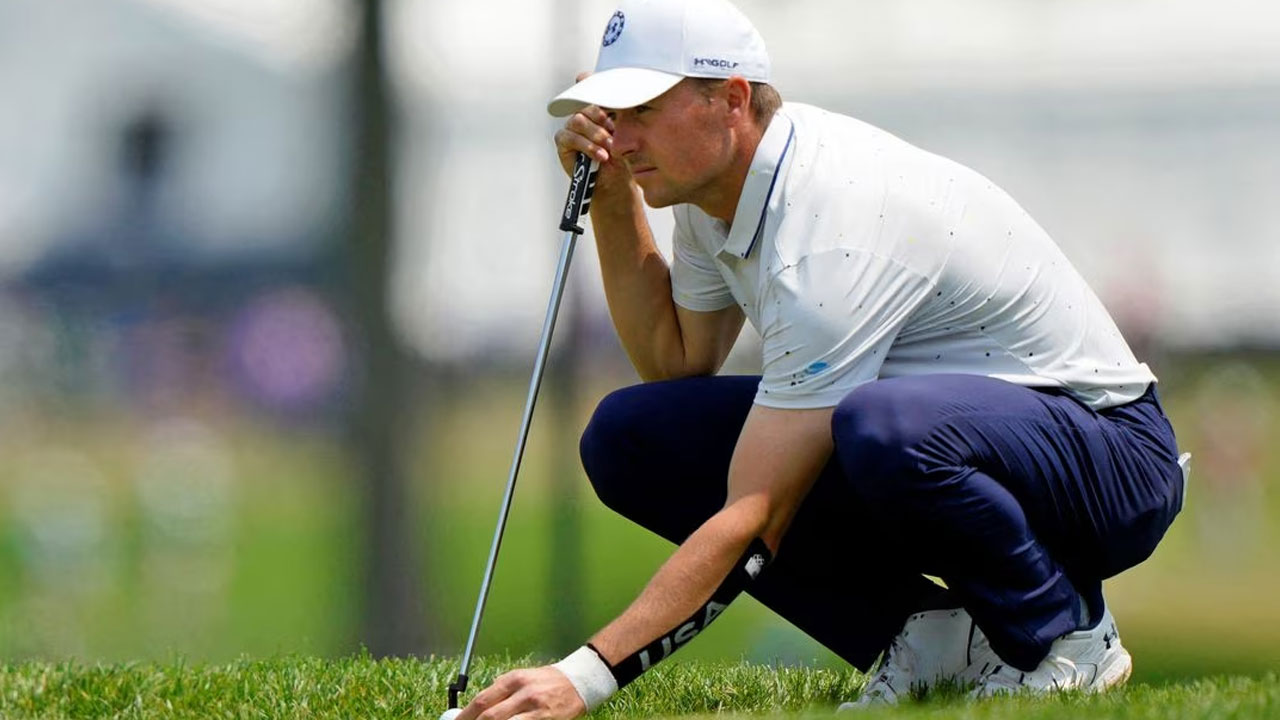 Jordan Spieth. [Source: Reuters Sports]
Jordan Spieth heads into this week's Charles Schwab Challenge in Fort Worth, Texas ready to test a wrist injury that limited him at the PGA Championship and fully aware that aggravating it could derail his preparation for the year's final two majors.
Despite an injury that denied him time to sufficiently prepare, Spieth opted to play last week's PGA Championship at Oak Hill in Rochester, New York where he was seeking the final leg of the career Grand Slam of golf's four majors.
Now, with the PGA Tour in his home state of Texas, Spieth is again ready to put his wrist to the test at Colonial Country Club where he has played well throughout his career and has eight top-10s in 11 starts.
Article continues after advertisement
World number 11 Spieth said he suffered the injury when he pushed himself off the ground while playing with his son after returning home from the May 4-7 Wells Fargo Championship.
At the PGA Championship, Spieth struggled just to make the cut en route to a five-over-par finish that left him 14 shots behind winner Brooks Koepka.
But Spieth, who was diagnosed with a moderate-grade tendon sheath tear, said his wrist felt better each day.
Spieth also said he hopes to play a regular schedule through to the June 15-18 U.S. Open and then plans to take a break ahead of the July 13-16 Scottish Open which serves as a tune-up for the British Open.