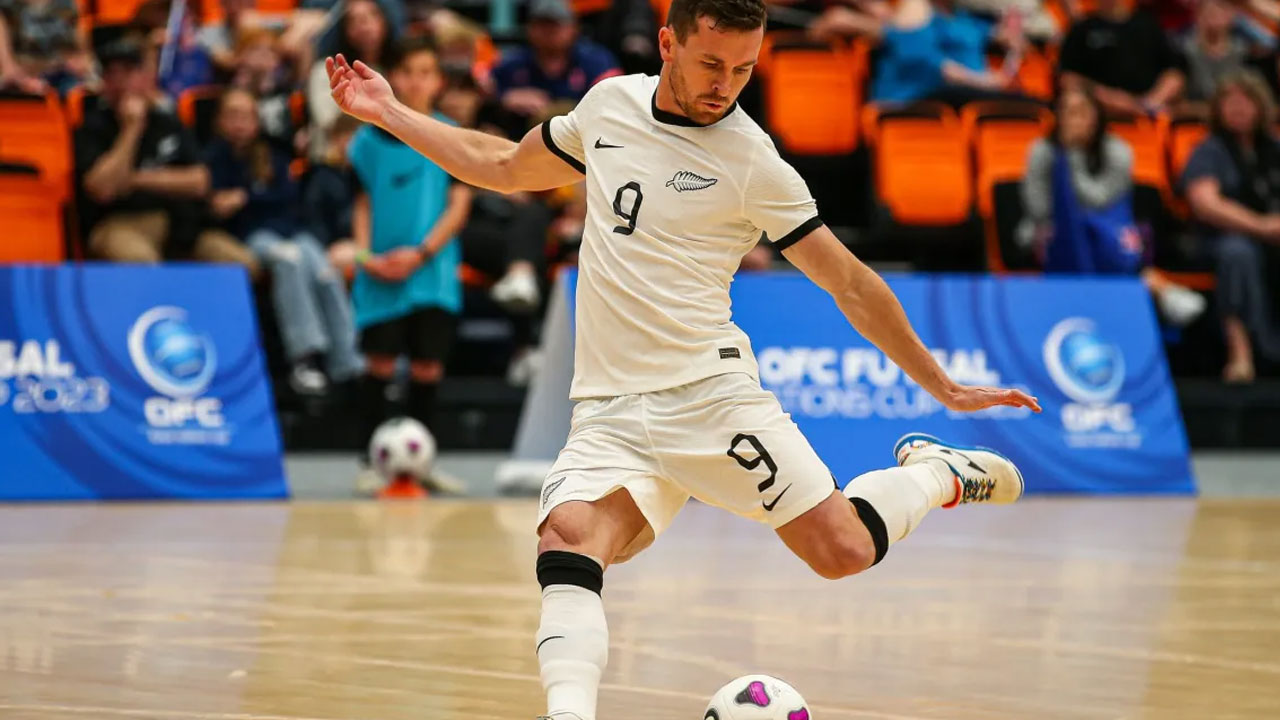 [Source: OFC Media via Phototek]
The New Zealand Futsal Whites have completed an impressive unbeaten run through Group play at the OFC Futsal Nations Cup.
Marvin Eakins' side has as expected proven far too strong for a plucky Tonga, winning 14-0 at Bruce Pulman Arena in Auckland.
It sets up a mouthwatering contest against the Solomon Islands in tomorrow's semi-finals with the Group B runners-ups having represented Oceania at the past five FIFA Futsal World Cups but having not yet really hit their straps this week.
Article continues after advertisement
When New Zealand opened the scoring in the second minute through captain Dylan Manickum, it seemed as if Tonga could be on the end of another thrashing.
They had been whipped 20-2 by Vanuatu in their second match of the tournament. But it took the Kiwis another eight minutes to find the back of the net again when Stephen Ashby-Peckham fired home.
Tonga had competed well, defending in numbers, and their keeper Semisi Otukolo made several impressive saves.
The Kiwis though eventually broke through the Tongan resistance and scored three times in just over a minute in the latter stages of the first half.
Trailing 8-0 at the break the Tongans came out resolute at the start of the second half and held out for nearly eight minutes before the Kiwis broken through gain.
They did so with a brace in a minute to Adam Paulsen and New Zealand added four more goals as the Tongan defence tired.