[Source: NADI Football Association/ Facebook]
Despite boasting a young side, the Nadi Football team coach Kamal Swamy is brimming with optimism, expressing confidence in their ability to perform exceptionally well in the Digicel Fiji FACT Tournament.
Swamy says with weeks of intensive training behind them, the green machine is determined to showcase their skills and make a statement against more experienced opponents.
He believes that every player understands the magnitude of the task at hand and is fully committed to achieving success on the field.
Article continues after advertisement
"Well we are a young side with few experienced players so basically we are focusing on all the phases and areas because these young boys are learning now it is a development team."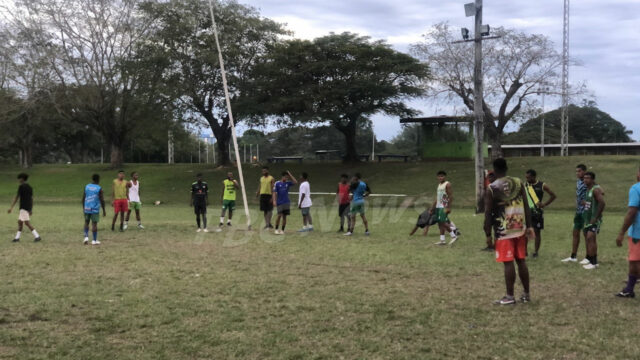 Swamy says the team is well aware that they face more experienced sides in the competition, but they are not deterred by the challenge.
Drawing inspiration from their past glories, including their last Fiji FACT triumph before the pandemic struck, the Nadi coach says they are eager to reignite the flame of victory and add another chapter to their illustrious history.
Nadi kick start their campaign against Tailevu Naitasiri on Friday at 1.30pm.
All matches will be held at the HFC Stadium in Suva and you can catch the live commentaries on Mirchi FM.