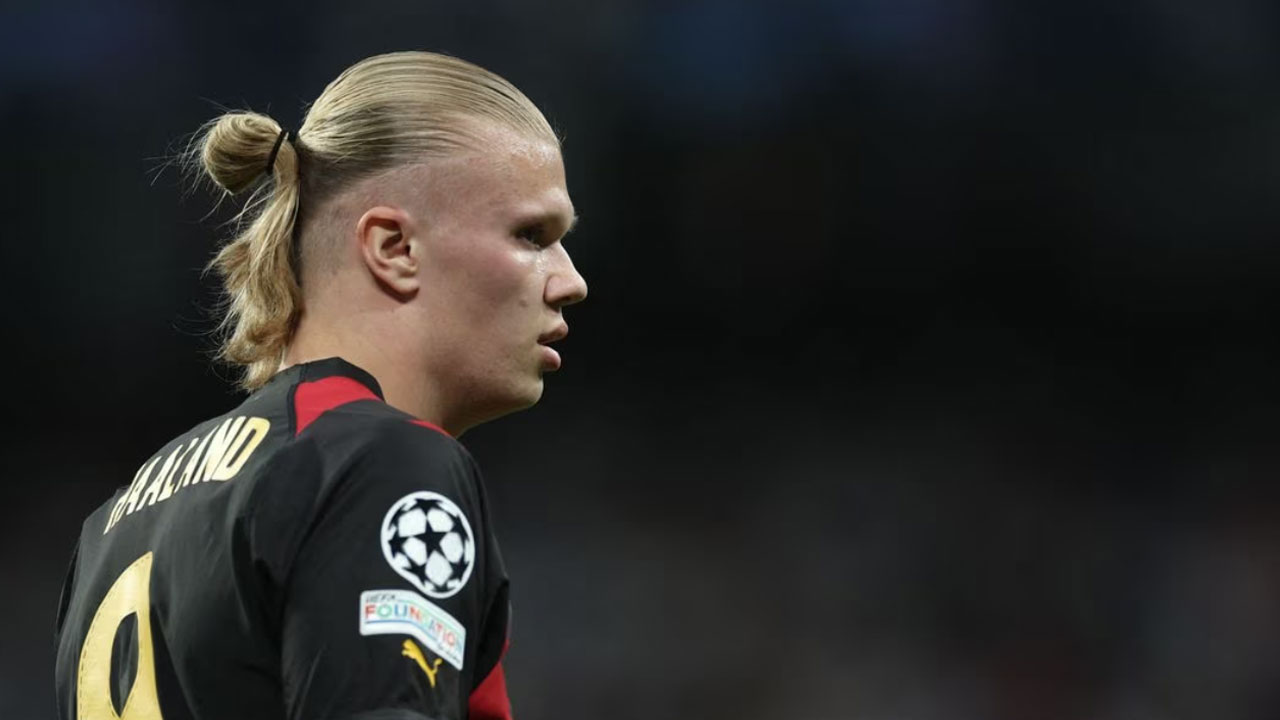 Erling Haaland. [Source: Reuters Sports]
Manchester City striker Erling Haaland's father Alfie says he was escorted from his seat inside the Bernabeu Stadium after apparently taunting Real Madrid fans following City's equaliser in the Champions League semi-final.
Videos on social media show Alfie, who used to play for Manchester City, cupping his ear to Real fans after Kevin de Bruyne's stunning equaliser in the 1-1 draw.
Security guards are then seen ushering him from his seat.
Article continues after advertisement
Vinicius Junior had given the hosts the lead in a pulsating first leg but De Bruyne's equally stunning strike means City are slight favourites to progress to the final in Istanbul.
The winners will play either Inter Milan or AC Milan.