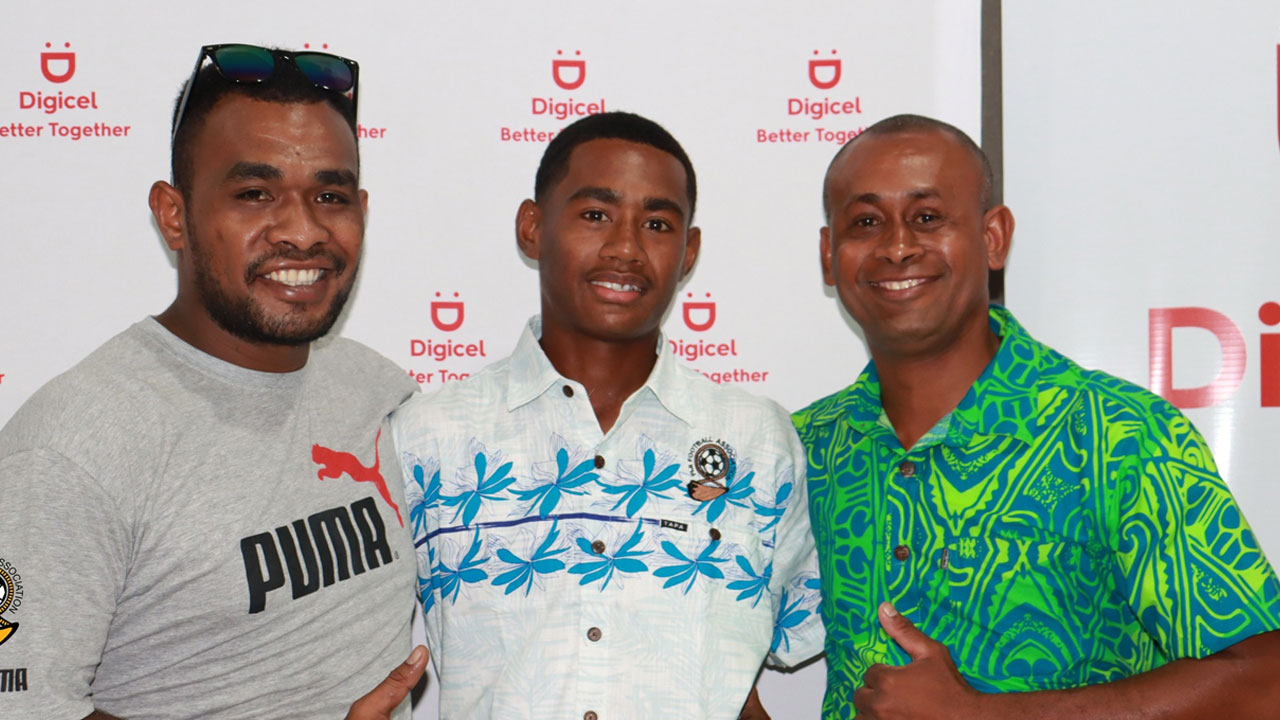 [Source: Fiji Football Association / Facebook]
Another son from the Meli Vuilabasa household is making a name for himself in Fiji Football.
Fiji under-17 defender Simeli Gavidi who is the grandson of former Labasa midfielder Meli Vuilabasa is making his family proud, being the second in the family to don the national jersey.
His uncle, Meli Biaunikoro says it is no doubt that football runs in the family, and it will be a very emotional moment for them to see him running out this evening.
Article continues after advertisement
"He got his talent especially from his father, his father is a soccer player from Ba, Tavua, even playing for the club games, like his family, the fathers family especially like I can say the uncle, Meli Vuilabasa, Simelis grandfather"
Gavidi and the Baby Bula Boys will be in action against Samoa in their first OFC U17 Championship outing at 7pm at HFC Bank Stadium.