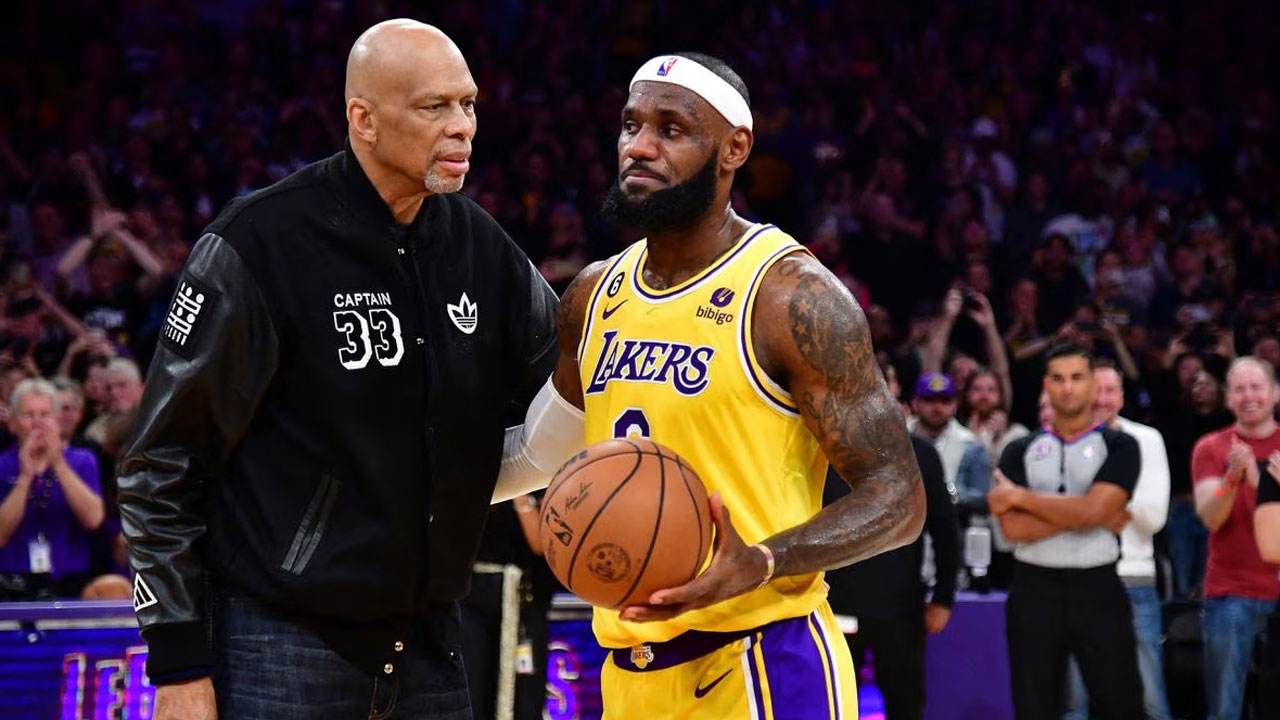 LeBron James (right). [Source: Reuters]
Kareem Abdul-Jabbar reflected on the complicated relationship he has with LeBron James a day after sitting courtside to watch the Los Angeles Lakers forward break the NBA career scoring record he set nearly 40 years ago.
Abdul-Jabbar, who played the final 14 seasons of his Hall of Fame career with the Lakers, hugged James and presented him with the record-setting ball during an on-court ceremony on Tuesday to recognize the scoring feat.
It was a rare moment shared between the two NBA greats who were inextricably linked all season and overcame their frosty past for the special moment after having not always seen eye to eye on certain issues.
Article continues after advertisement
Abdul-Jabbar has previously written about his disappointment with James' stance on COVID-19 vaccines, including a meme posted by James on social media that compared COVID-19 to colds and the flu which Abdul-Jabbar said would only encourage vaccine hesitancy and put lives at risk.
Prior to the current season, James gave a very short "No thoughts, and no relationship," reply when asked about chasing Abdul-Jabbar's record and if the two were close.
But Abdul-Jabbar, who set the NBA scoring record the year James was born, insists the main reason he and the future Hall of Famer never formed a bond is due to their gap in age and his failure to make an effort.
Abdul-Jabbar said the main reason he does not care about his record being broken is because he is more focused these days on his social legacy, family and charity for disadvantaged children than his basketball legacy.
Abdul-Jabbar also said he is happy that James broke his record. For Abdul-Jabbar, the breaking of a sports record, even his own, is cause for celebration as it means someone pushed the boundaries of what many thought possible to a whole new level.