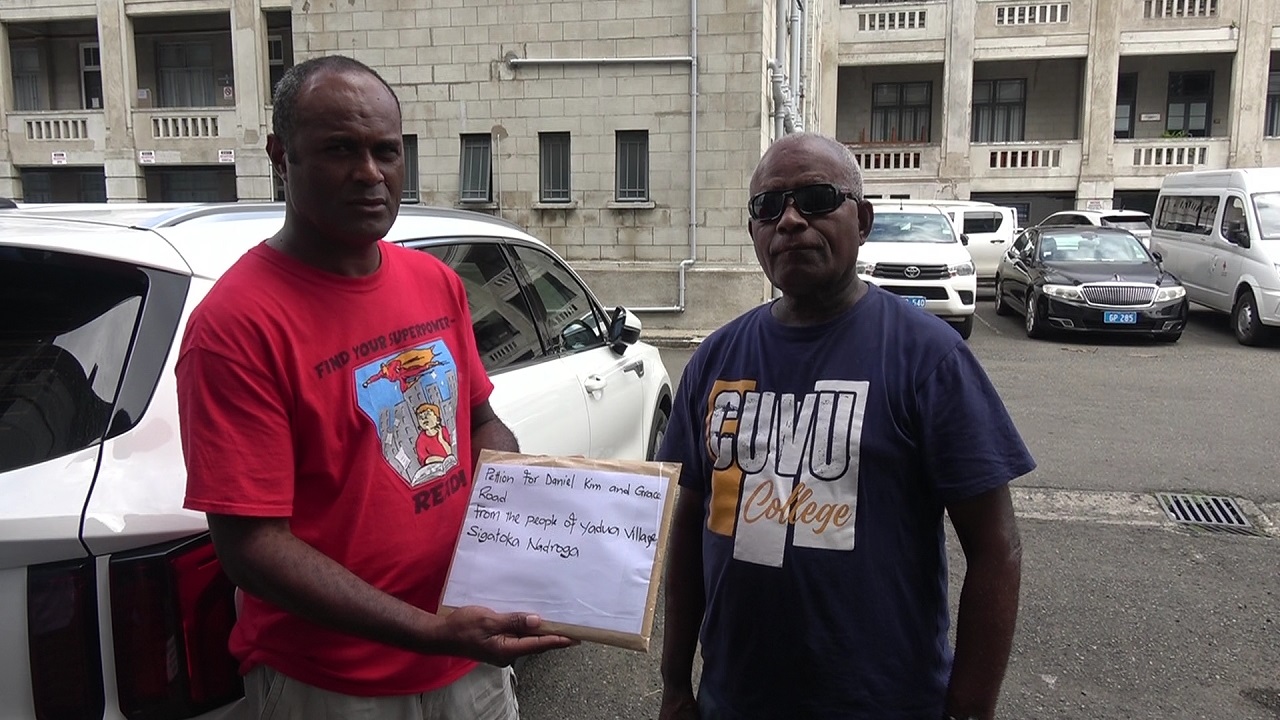 The villagers of Yadua in Sigatoka fear that if Grace Road President Daniel Kim is deported, some proposed developments may not be completed.
The villagers are among those who have submitted a petition bidding to keep Kim in the country.
Kim is listed in the Interpol Red Notice as a wanted fugitive of the South Korean government.
Article continues after advertisement
Minister for Home Affairs Pio Tikoduadua says the government is looking into the case again because it is the right thing to do.
Representing Namara Trust, Neimia Builoma of Yadua Village says they have around 106 acres of land, and five acres have been developed by Grace Road.
He revealed that some other development has been promised by Grace Road Company.
"We are worried for Kim because, in the coming months, a shopping mall is going to be developed, including a hotel, so more of our people will be employed."
Builoma says the Grace Road Company has helped their people by providing them with employment.
He claims that without the development, landowners will not benefit.
Meanwhile, Tikoduadua says he acknowledges the receipt of the petition, but what worries him is that he feels that locals are being used to try and prevent the deportation process.
He says the matter is about Kim and not the Grcae Road Group.
The Minister will be challenging a court order obtained by Kim's attorney tomorrow in the Lautoka court.