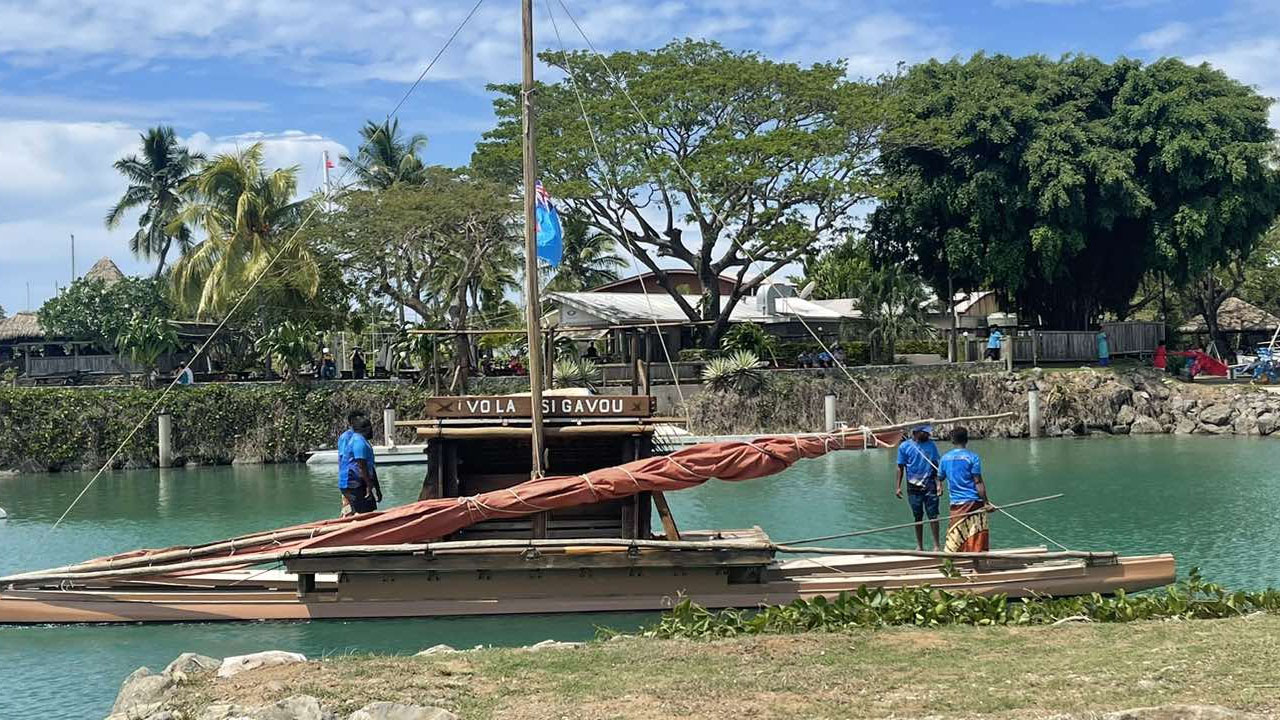 The University of Fiji is launching a research expedition focused on harnessing traditional knowledge to combat climate change impacts in Vuda and surrounding regions.
Using the iconic traditional canoe, the Drua I Vola Sigavou, the university's team, led by Captain Setareki Ledua, will tour coastal communities such as Viseisei, Lawaki, and Namoli for participatory action research.
According to the university, the local communities are actively engaged in this research collaboration, sharing insights about their environment and strategies to protect their livelihoods from the challenges posed by rising sea levels and global warming.
Article continues after advertisement
Vice Chancellor Professor Shaista Shameem says that the Drua Voyage methodology is guided by three core principles: holistic education, the symbolism of journey represented by the Drua vessel, and the importance of being "good ancestors" for planet rejuvenation.
This initiative is part of a larger international climate change research project involving universities from Brazil, Fiji, Kenya, and Mozambique.
The project seeks to drive societal transformation by addressing climate change causes and effects in low-income contexts, with a focus on integrating this knowledge into education and policy-making, aligning with the Sustainable Development Goals.